No matter your home design kink — renovations, home improvement, interior design, or simply snooping on other people's houses — we've got you covered with our complete (and highly unofficial) ranking of the best home design shows on Netflix.
What's our criteria, you ask?
Our main criteria is whether or not the show is actually enjoyable to watch. As a result, this list includes both binge-watching pleasure and popcorn-throwing criticism in this criteria (but not whether it offers actually useful home design advice). We personally watched at least two episodes from each show listed below. However, not all shows will be available in every region (some are only available in the USA and not in Canada, for instance).
So, cozy up, queue these up, and start scheming about your dream home!
Our team will be waiting on the other side to help with all your furnishing needs. Velvet sofa? Check. Hammock chair? Check. The best home design shows are only the beginning of your journey.
—-> Oh, want a FREE interior design video consultation? Then head here to schedule a 15 minute slot with our designers. All you have to do is show us your house with your smartphone, and we'll give you actionable design tips for improving your space.
#1. The World's Most Extraordinary Homes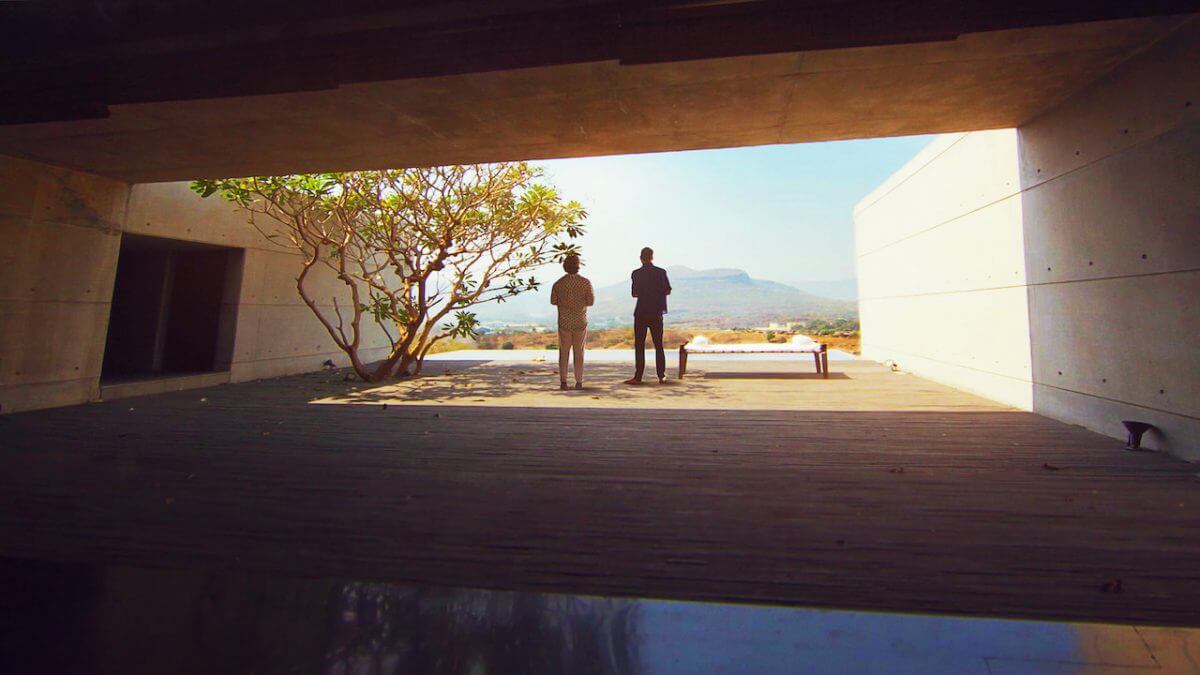 In first place, this is the perfect show if you're interested in architecture and travel. It is the perfect way to start off your home design binge with some inspiration. Each episode features a top-to-bottom exploration of four extraordinary homes around in the world. The unique angle of this show is that the architect is interviewed, along with the owner. Therefore, you'll get a glimpse into the jungle homes of famous cinematographers, and oceanside dwellings of reclusive designers. Piers Taylor (architect) and Caroline Quentin (a comedian) host the show, and it's actually delightful to see them explore and revel in each new space. This is definitely one of the best home design shows on Netflix.
#2. Tidying Up with Marie Kondo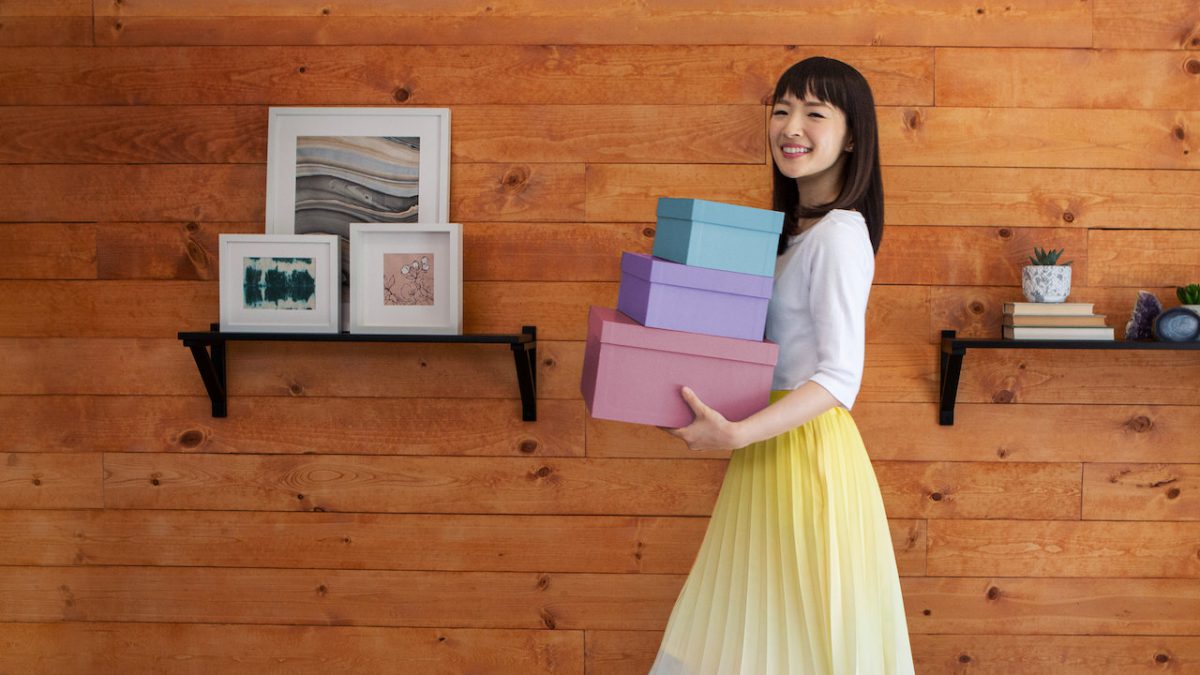 Now that you're all fired up and filled up with beautiful imagery, it's time to ease your transition back into reality. What better way than dear, gentle Marie Kondo? Each episode features Kondo helping someone tidy up their home, and in the process their life. As a result, it's surprisingly poignant, and it's a great way to begin growing curiosity and empathy for your stuff. From the grieving widower in a huge messy house to the family cramped in a small apartment, you'll find tearjerkers and tidying tips in each episode.
#3. Grand Designs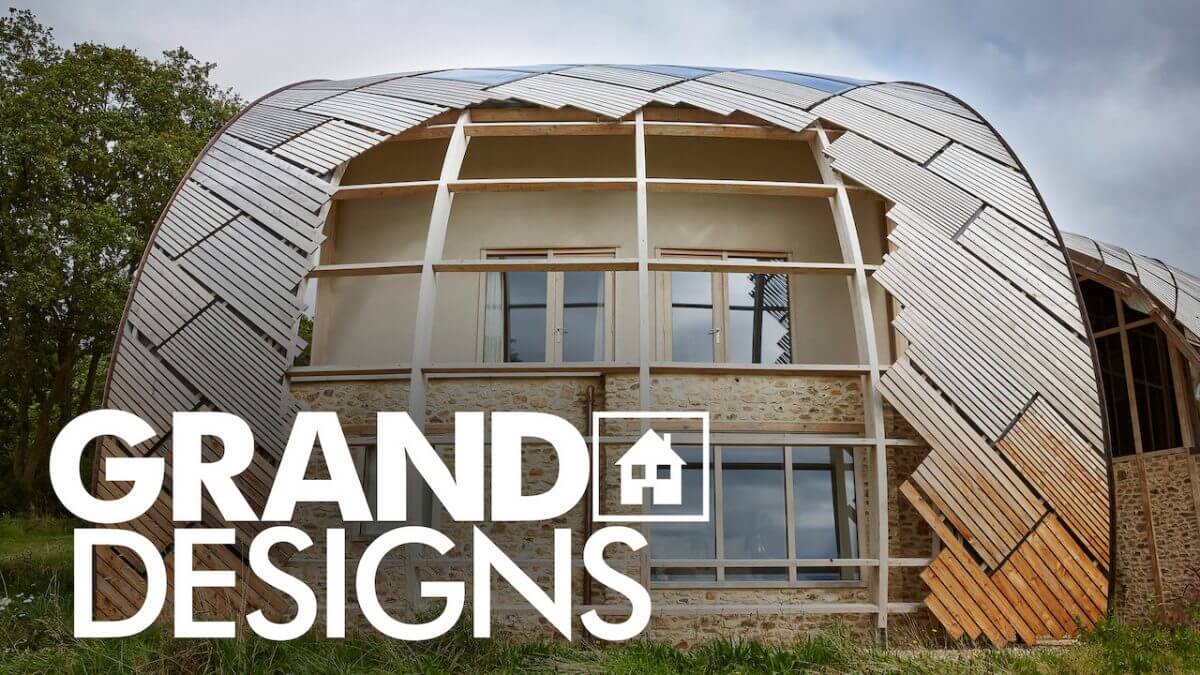 This show, amazingly, began production in 1994 and is still going strong. It's hosted by Kevin McCloud and each episode follows people in the process of building their dream home. In addition, this show features a great diversity of locations and designs, and it's a great peek into the challenges and triumphs of managing a renovation process. However, McCloud can get a bit annoying to watch, especially in the earlier seasons. But it's worth it to see the family pull through, solve problems, and discover that their house building process is actually a home building process. As far as Netflix's offerings go, this is one of the best home design shows.
#4. Amazing Interiors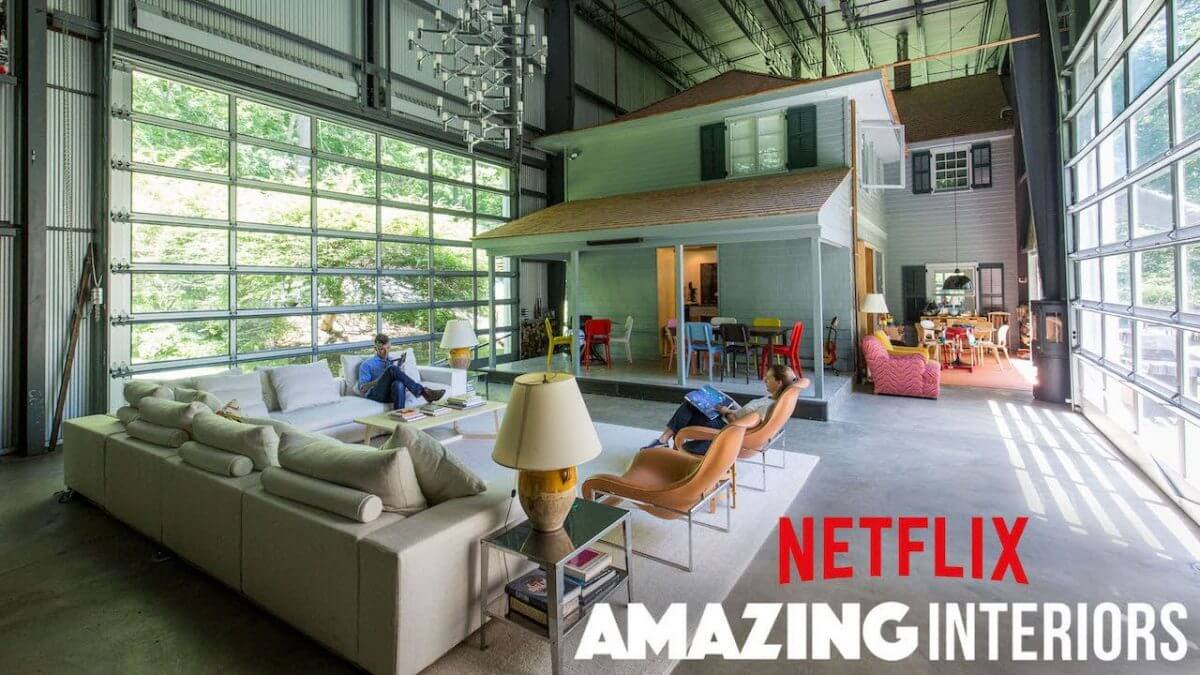 This is an American reality TV show. Keeping that in mind, this show is actually a really sweet reminder that it's okay to let loose and be yourself in all your weird wackiness. Firstly, each episode features three different spaces that may look ordinary on the outside, but have a uniquely quirky interior hidden within. Secondly, there's something for everyone, including baseball aficionados, medieval LARPers, and cat-lovers. The home owners are full of passion, and most have no design training whatsoever. In addition, there's no host or narrator so it's easy to binge and scrub ahead to the bits you actually want to watch.
#5. Interior Design Masters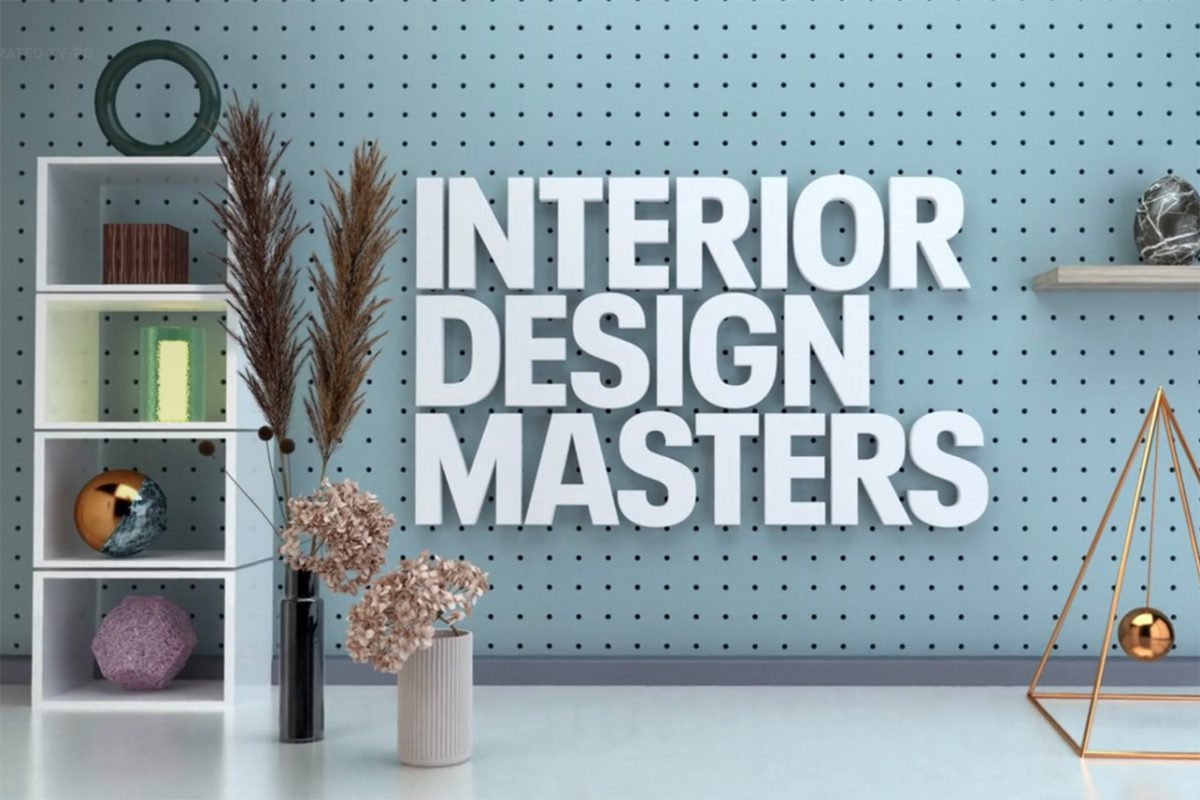 This is a British reality TV show, so expect something a bit more refined than the American counterparts. It is honestly so fun and stressful to watch! Amateur interior designers compete against one another for a chance to win a commercial design contract. There is such a huge variety in personality and skillset, and it is nail-biting to watch them try to collaborate and finish their rooms by the deadline. It's an elimination series, so at the end of each episode they send a designer (or two) home. The briefs are always interesting, and the hosts are encouraging but critical. It's a great show for sparking your own inner designer. Make sure the fridge is stocked before you start this series, as you'll want to watch them all in a row.
#6. The Apartment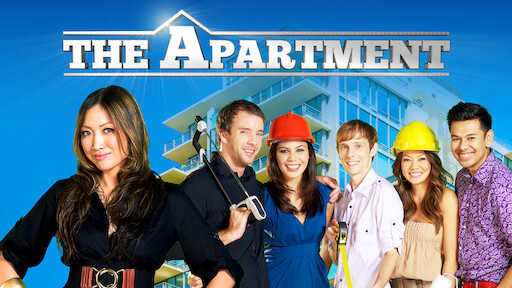 This is the longest running reality competition show in Asia! It's a little like Big Brother meets Interior Design Masters. Most the contestants are influencers, not designers. If you like a little drama with your design, then you'll like this show. It's worth watching just to immerse yourself in a totally different world where the coveted prize is a luxury apartment in Kuala Lumpur. The details are less important than the drama in this series. Because of that, The Apartment is fun to watch with friends or just to have on in the background while you do other stuff. It wouldn't normally fall under a best home design show ranking, but it's too fun to leave out.
#7. The Great Interior Design Challenge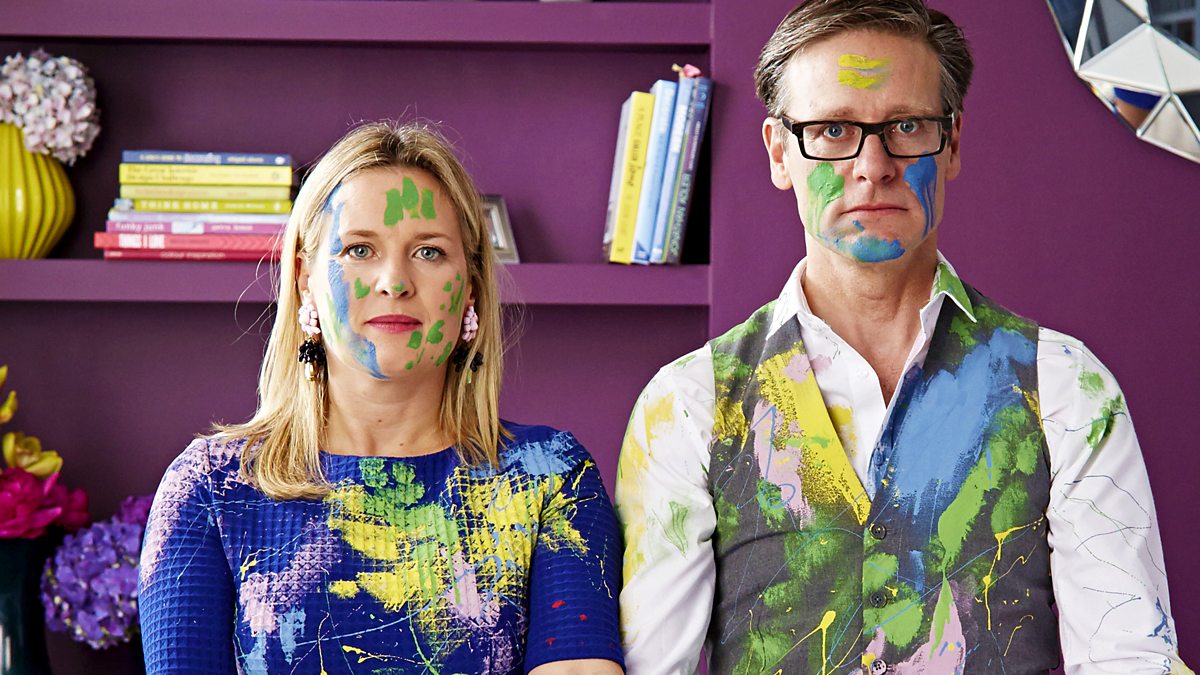 Similar to Interior Design Masters, this show pits budding interior designers against each other to win a major design contract. But there's a fun addition to their challenge. In each episode, each designer is surprised last-minute with an object that they must upcycle and then incorporate into their schemes. Like The Great British Bake Off, it is delightful to watch contestants help and encourage one other while under major stress. Judges Sophie Robinson and Daniel Hopwood hit the perfect tone which balances mentorship with tough love. Another one that's easy to binge watch and shout at, we highly recommend this series as one of the best home design shows on Netflix.
#8. Fix It and Finish It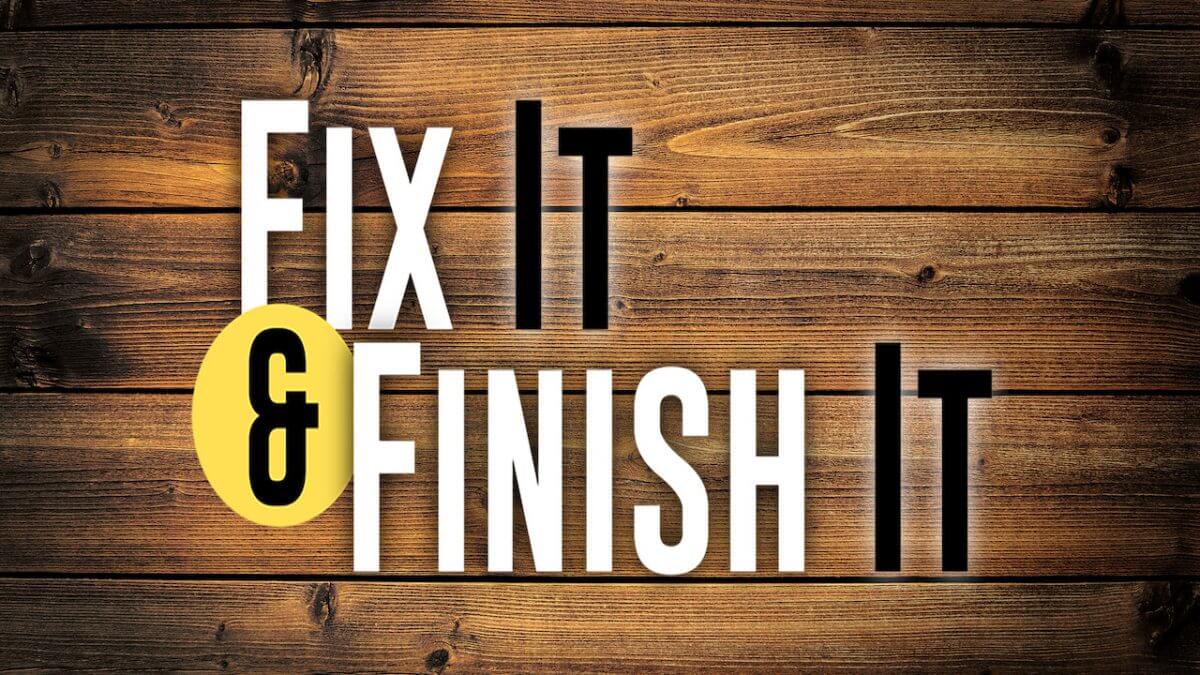 This is a home reno show with a heart. Plus, it features the sweet (and easy on the eyes) actor and host Antonio Sabato Jr. As a result, this series is a fun and low-key way to enjoy some rapid-fire transformations and feel-good finishes. It follows the classic TV reno process, even though some spaces are not houses but RVs or cabins. First, homeowners talk about their needs and then a team of builders and contractors swoops in to quickly transform the space. The reveals are nice, but don't expect to feel highly motivated to take on your own projects after watching this show.
#9. Cabins In the Wild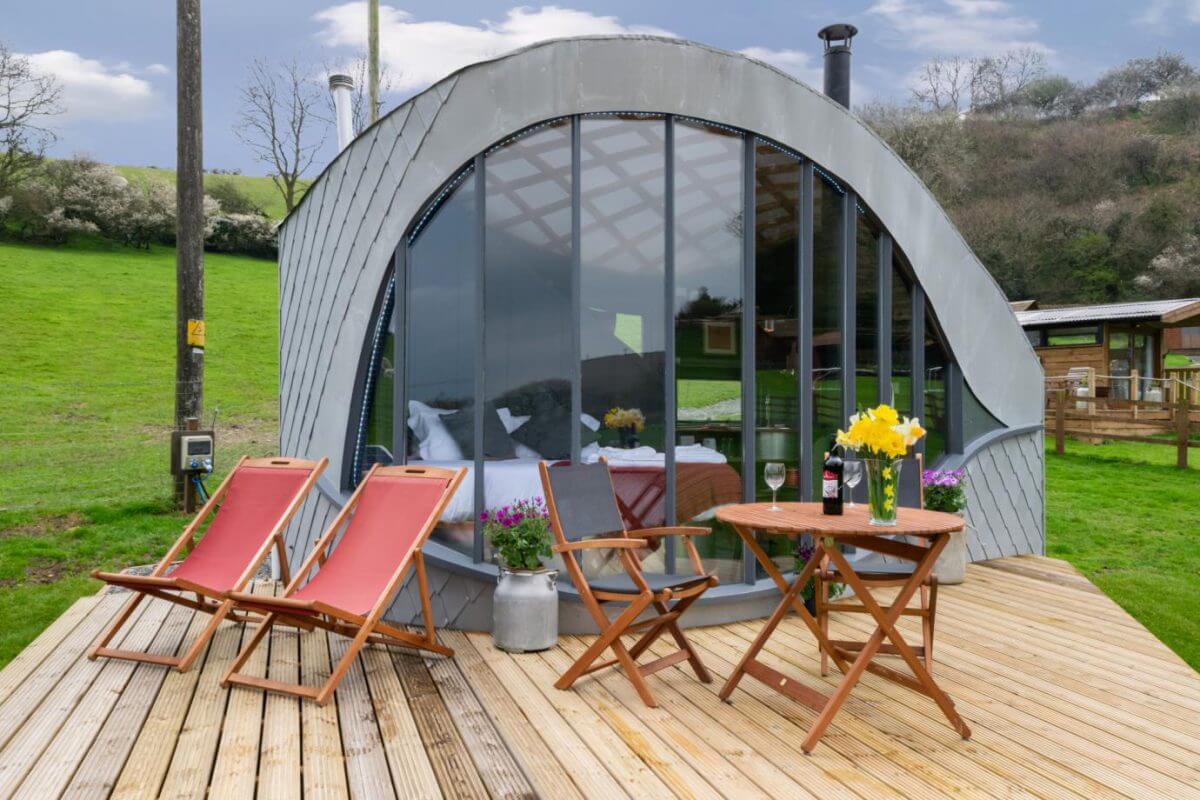 This four-episode series has a bit of an odd premise: designers compete to create designs for themed, portable pop-up hotels in the wilderness. For instance, the first episode is all about dragons, where a "cabin built to resemble a dragon's eye faces off against a dragon's claw." If you're interested in more quirky spaces, or wide open spaces, then you'll probably like this show. You never know what to expect and the final designs are guaranteed to surprise and delight.
#10. Reno My Reno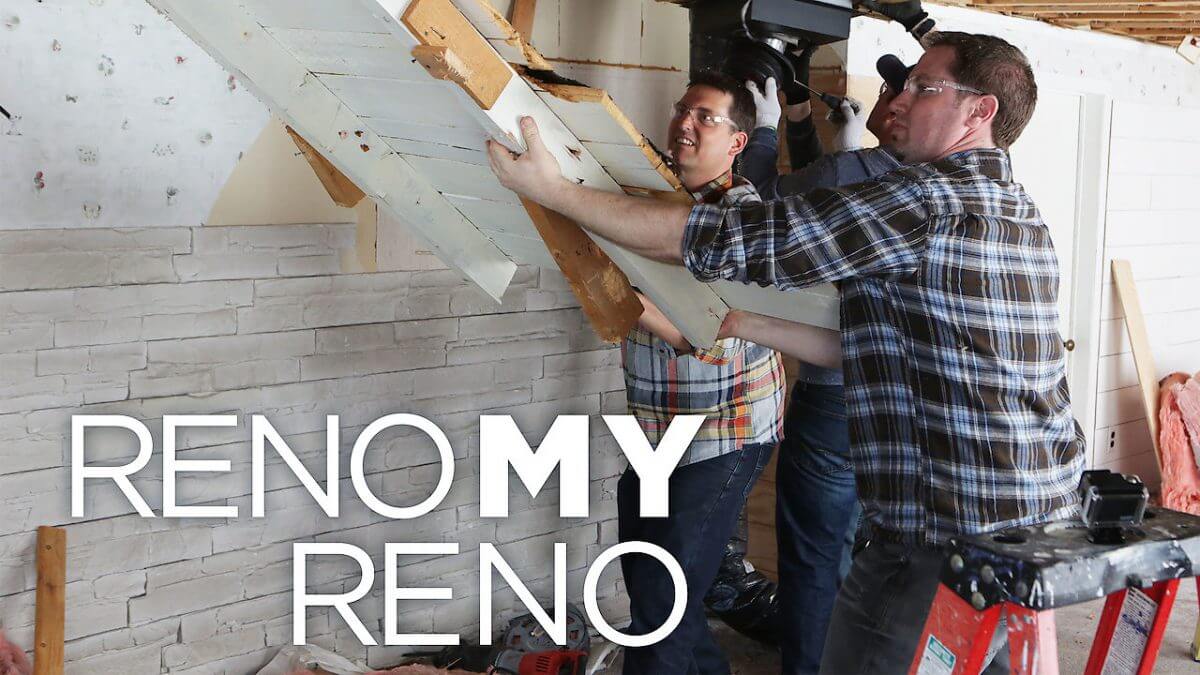 Pure catharsis. This series features Dave Depencier (and his team) who swoop in to rescue amateur carpenters from their building mistakes. It's not as mean as it sounds, though. Most of the guests are happy to have help and gracious about learning the correct way to drywall or insulate their cottage. This one is a good mix of practical reno tips, non-toxic masculinity, and a good ole dose of DIY spirit. The best part of Reno My Reno is that the original ideas come from the owners themselves, and the hosts are just there to help them bring their dreams to life.
#11. Instant Hotel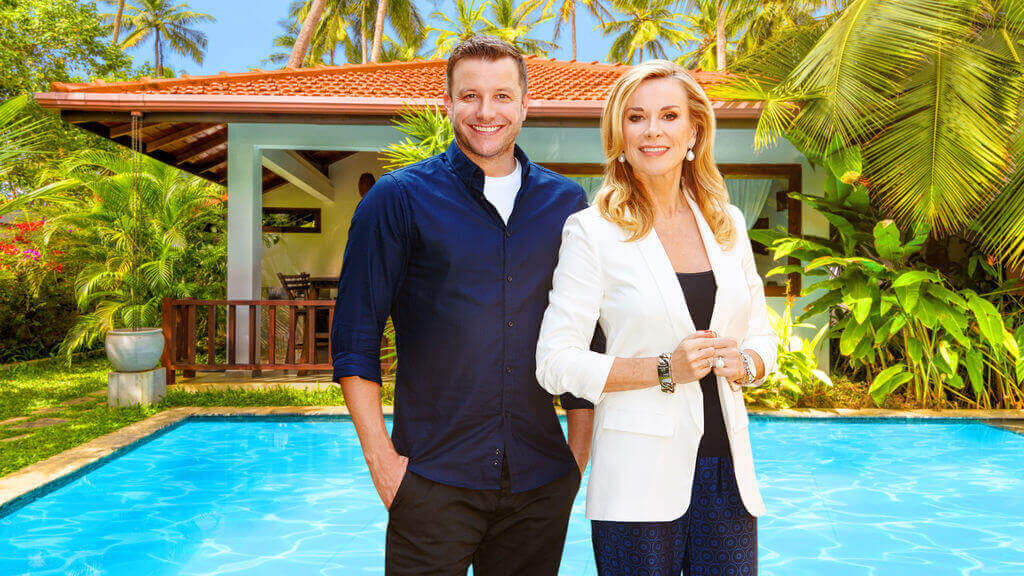 An Australian reality TV show, Instant Hotel is a competition where homeowners have to turn their homes into instant hotels. Having someone else live in our homes is an idea which most of us have considered at some point, whether for income purposes or the pure satisfaction of offering good hospitality and design. However, this show takes it to a whole new level. TV Guide described Instant Hotel as one of the "pettiest" reality shows — so if you're in the mood for that, then buckle up and get ready to cackle and groan. Everyone's a little bit annoying, and the points and the judging structure are illogical. But if you like your design shows to have a bit of personality, then check out Instant Hotel.
#12. Stay Here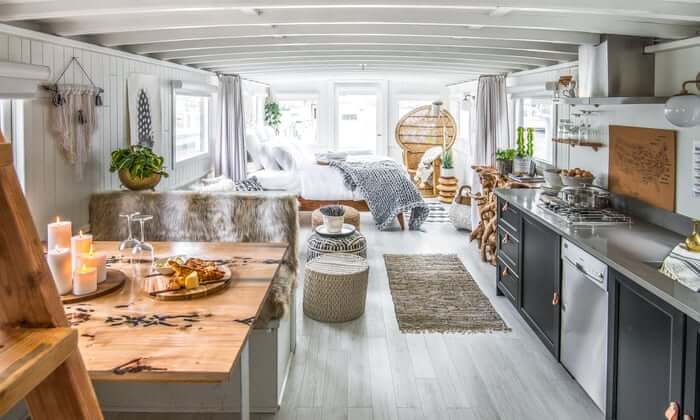 Okay, we know this is a controversial last-place ranking, as a lot of people actually love this show. Stay Here is about makeovers, or how to turn a space into a profit-generator. It features well-known designer Genevieve Gorder from Trading Spaces, and it's one part design show and one part business consultation. That being said, the home design element of Stay Here is actually quite weak. Most of the makeovers are quite quick and simplistic, and geared towards curb appeal and making money quick from the mass market. Frankly, it made my stomach turn to see someone get so little joy from design and focus so much on making a profit. If you want to transform a space of your own, you'll find actionable tips on this show. But if you want to be delighted by innovative design and ingenious creativity, you may want to look elsewhere.
Honorary Mentions
In addition, we couldn't fail to mention these delightful shows, which don't fit squarely into the 'home design' niche.
Check out these FIVE shows if you're a sucker for transformation, both personal and literal.
Every series is highly enjoyable and easy to watch. You'll be left with a natural high and a gentle determination to transform the world, starting with yourself.
Love Your Garden
"Alan Titchmarsh surprises deserving people across Britain with transformations to their outdoor living spaces. Alan and his team of experts nurture neglected grounds and turn them into stunning gardens while shoveling out handy hints and advice."
Big Dreams, Small Spaces
"Monty Don works with amateur gardeners to help them create the garden of their dreams."
Queer Eye
"More than a decade after the original series went off the air, Netflix reboots the "Queer Eye" franchise with a new Fab Five and a new setting, trading in the concrete jungle of New York City for communities in and around Atlanta. The style experts forge relationships with men and women who often have different beliefs from them, leading to moments of social commentary interspersed with style advice. Advising people in need of lifestyle makeovers are food and wine specialist Antoni Porowski, interior designer Bobby Berk, grooming consultant Jonathan Van Ness, fashion designer Tan France and culture expert Karamo Brown, who reality TV fans may recognize as one of the housemates on "The Real World: Philadelphia."
How to Live Mortgage Free with Sarah Beeny
"Sarah Beeny meets inspiring people who've escaped mortgages quickly by using some clever and simple tricks."
Money for Nothing
"Winner of `The Great Interior Design Challenge', Sarah Moore gets brought into more renovation projects on the show 'Money for Nothing'. In this series, Moore meets different people up and down the UK who are throwing out what they consider to be worthless goods. In each episode, the designer takes three of these worn-out, overused goods and gives them a new life. The items are transformed beyond recognition and given a bespoke edge, which in turn gives them a higher value. Any profit made on the products sold is returned to the original owners."
---
Feeling inspired?
Once you're done binge-watching, get a custom room design from our interior designers with all your fave prints and textures.