Office Design Process
Regardless of the industry, designing a proper office space is crucial to the success of your company. With the right design, it can increase employee productivity, satisfaction, and collaboration, ultimately raising profits in the long run. Since most startups have limited capital funding to spend on their office, here's a series of steps on how you can furnish your startup office on a budget.
Have an Open Concept Workspace
Instead of the traditional closed-off cubicles and hidden-away offices, build a workspace where employees are able to communicate face-to-face and be mobile throughout the office. Allowing employees to move around the office as they please establishes a sense of community and encourages the exchange of ideas. This collaboration between team members also brings invaluable fresh perspectives to the company.
A startup office with an open concept design saves costs as well. Purchasing furniture, such as tables and chairs to be shared among the office as opposed to individual desks appeals to any startups tight budget.
Dedicate an Area for Inducing Creativity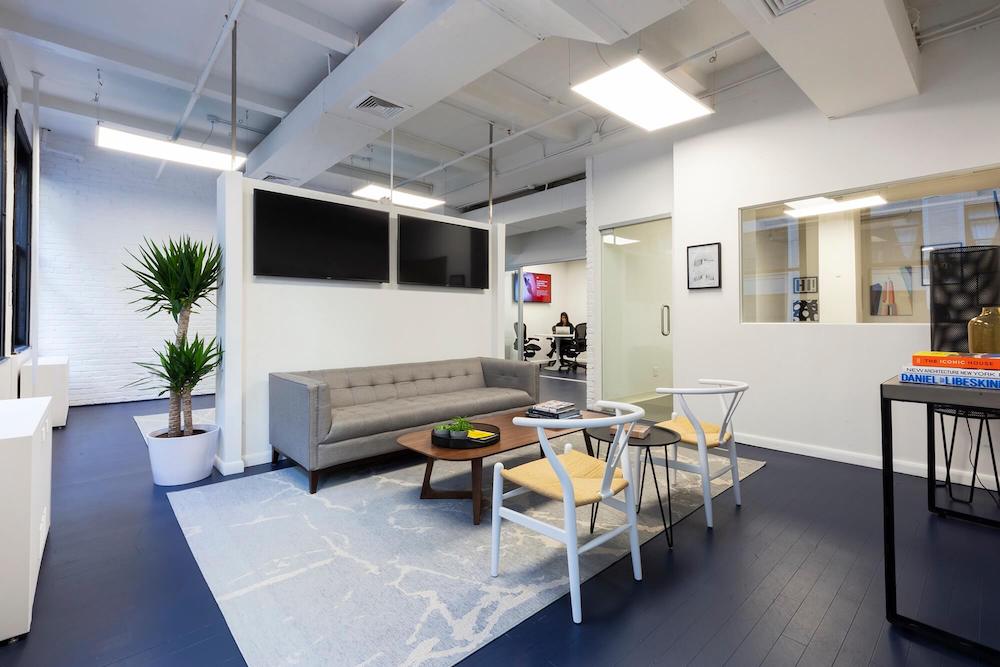 Google is well-known for its fitness rooms, ping pong tables, nap corners and more. While the average startup may not have the means to emulate all of these perks, having one area in the office for employees to take a break from their work by exercising their minds and bodies will boost not only their personal health but productivity and job satisfaction as well. No one likes staying in one spot, staring at their screens, for long periods of time.
This "creativity area" doesn't have to be expensive either. It could be anything from a foosball table to adult coloring books to board games. Employees will return to work re-energized and inspired to produce great work.
Set the Proper Ambience
Working in the same office, 8 hours a day, 5 days a week, can become tiresome after some time. That's why it is very important to set the scene for a space that employees look forward to coming to each day.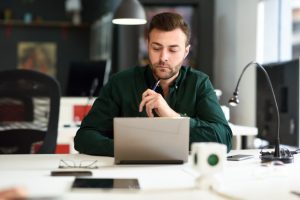 The key to setting the proper ambiance is to match it with the theme of your company. A playful, contemporary startup can use bold and bright colors to display energy and excitement, whereas a more serious, modern company might opt for neutral tones to show calmness and professionalism.
There are two very budget-friendly items that can instantly liven up any office regardless of the theme: plants and lights. They are low-maintenance and instantly gives the room a fresher and cleaner look. Whether it's an elegant floor lamp or a simple desk lamp, adding more lights to the workspace will surely brighten up your employees' day!
There you have it. A simple, cost-effective guide on adding not only furnishing but personality to your first startup office.
>> Comment down below your favorite interior design ideas for a commercial space. If you're interested in furnishing your commercial space efficiently. Furnishr handles all the designing, furniture deliveries, and assembly. Take a look at our past office projects.