Hear it from our customers.
We are proud to share some of our customer reviews and stories so new customers know what to expect from our design process to the installation day. Our customers have properties locating from east coast to west coast of Canada and the USA. The properties range from 400 square-feet studio apartments to 7-bedroom houses. Our goal is the same for all customers – to make furnishing easy for all of them.  
Furnishing is not just about furniture shopping. We start a virtual design consultation to understand the goals, timeline and budget requirements. Then we share a few design examples relevant to the client and the property before creating a custom design for them – More details here. In order to furnish an entire property in the most turnkey way, we must find products that are available within the timeline we need. We focus on sharing design packages for the entire room or house to avoid the choice paradox for our clients.  With our furnishing cost calculator, you can also quickly see the budget range recommended for properties of different sizes.
Read on for more customer reviews about the design experience and the final furnished results!
Furnishing a property doesn't get easier than Furnishr.
Having Furnishr handle all the furnishings of properties allows us to focus on our own business operations. Our clients truly enjoy living in the homes furnished by Furnishr!
Node Living is a short-term rental platform that matches tenants with landlords. Furnishr completely furnished 8 properties in the Los Angeles complex with on-brand furniture and decor. We are delighted to be Node's furnishing partner in North America! 
Project scope: 3 one-bedroom and 5 two-bedroom apartments
Project furnishing cost: $60k
Design process = 3 weeks with 4 revisions
Delivery = 3 weeks after design purchase
Installation = 10 hours with a delivery crew of 6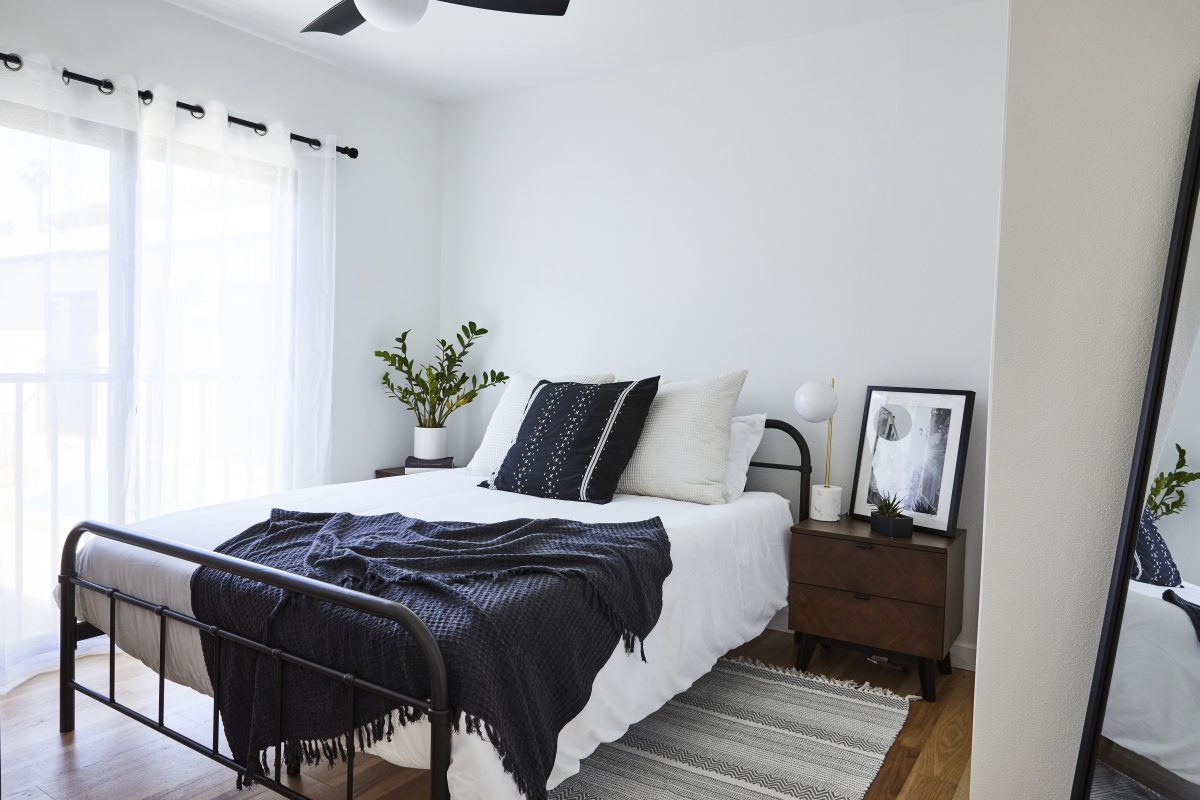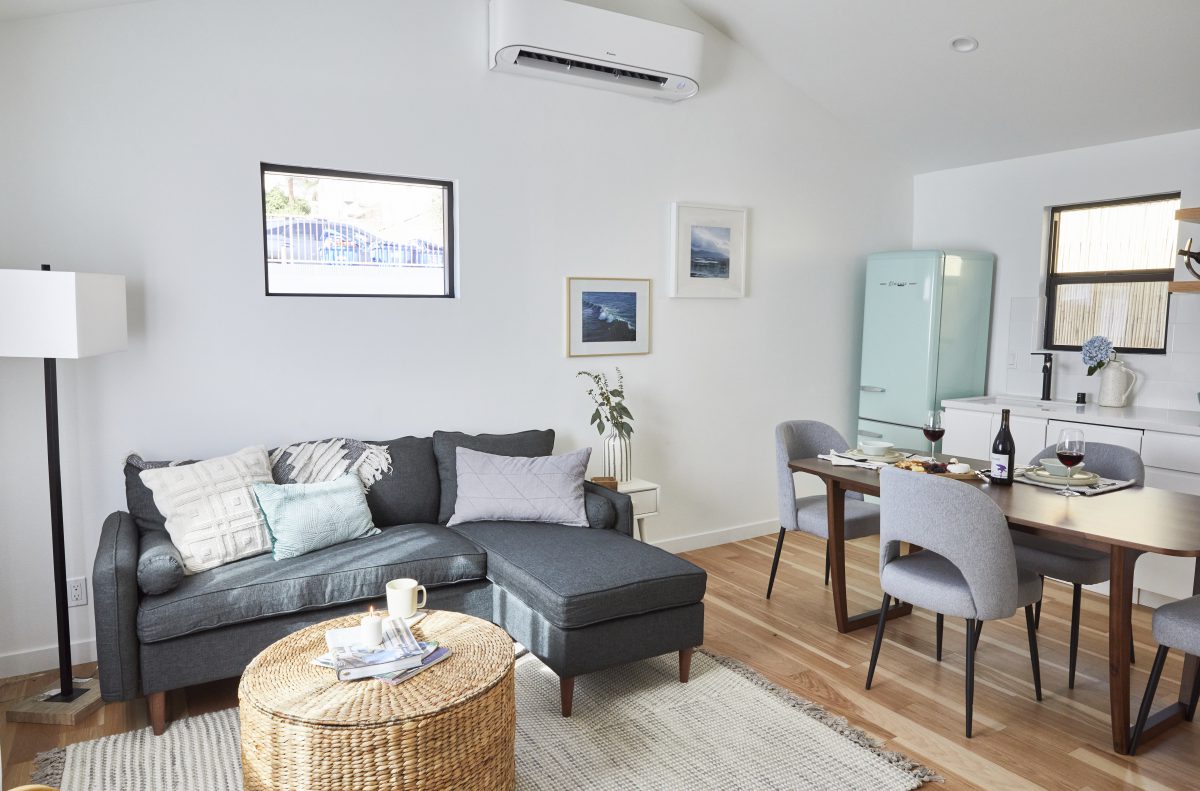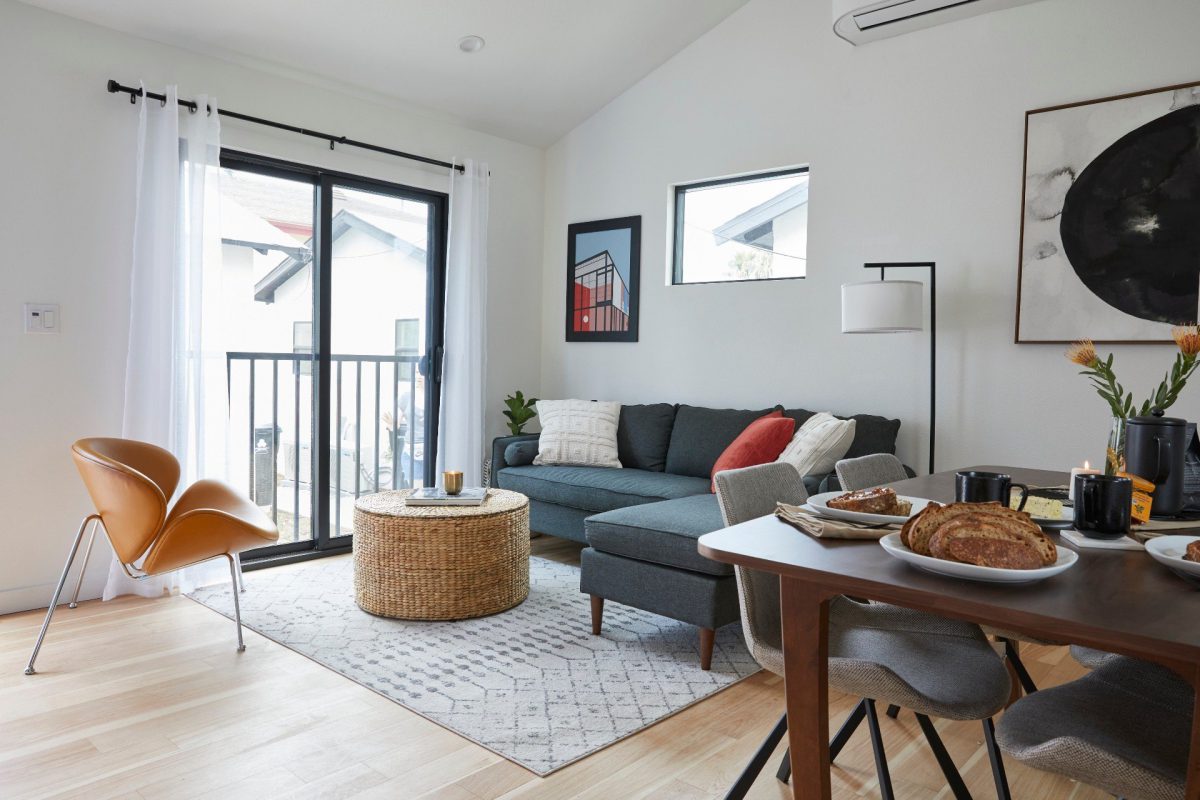 I have many properties to launch at the same time. Furnishr's design team did a great job creating a unique design for each property to show different styles of living to our guests.
Marcus operates a number of Airbnbs in Texas and hired Furnishr to furnish all 4 of his properties at the same time. With a short timeline, Furnishr delivered 4 unique design packages that highlight each property's unique style. 
Project scope: 3 two-bedroom apartments and 1 three-bedroom townhouse
Project furnishing cost: $55k
Design process = 1 weeks with 2 revisions
Delivery = 2.5 weeks after design purchase
Installation = 12 hours with a delivery crew of 4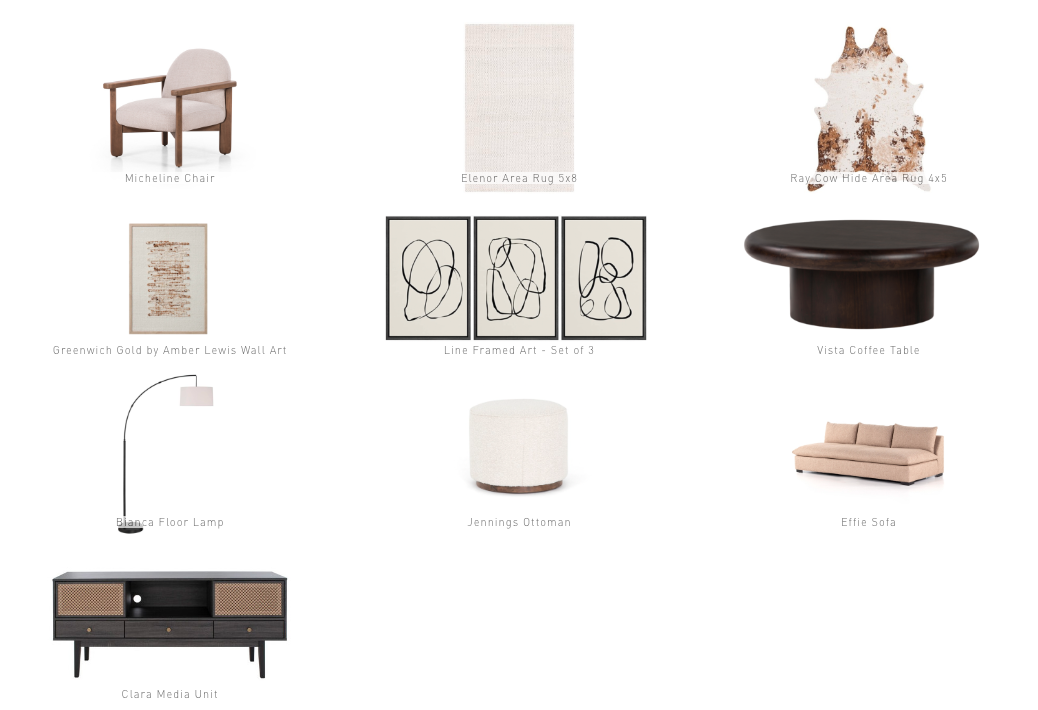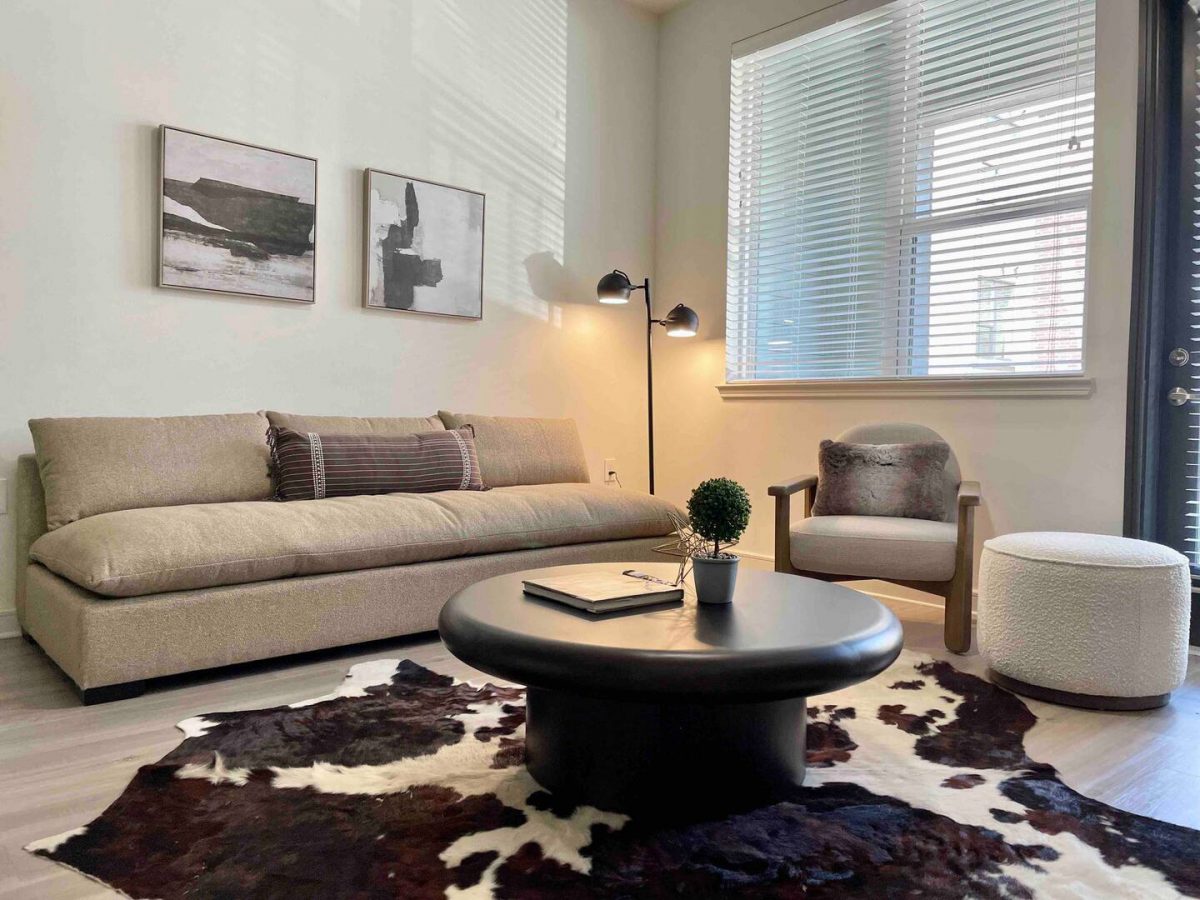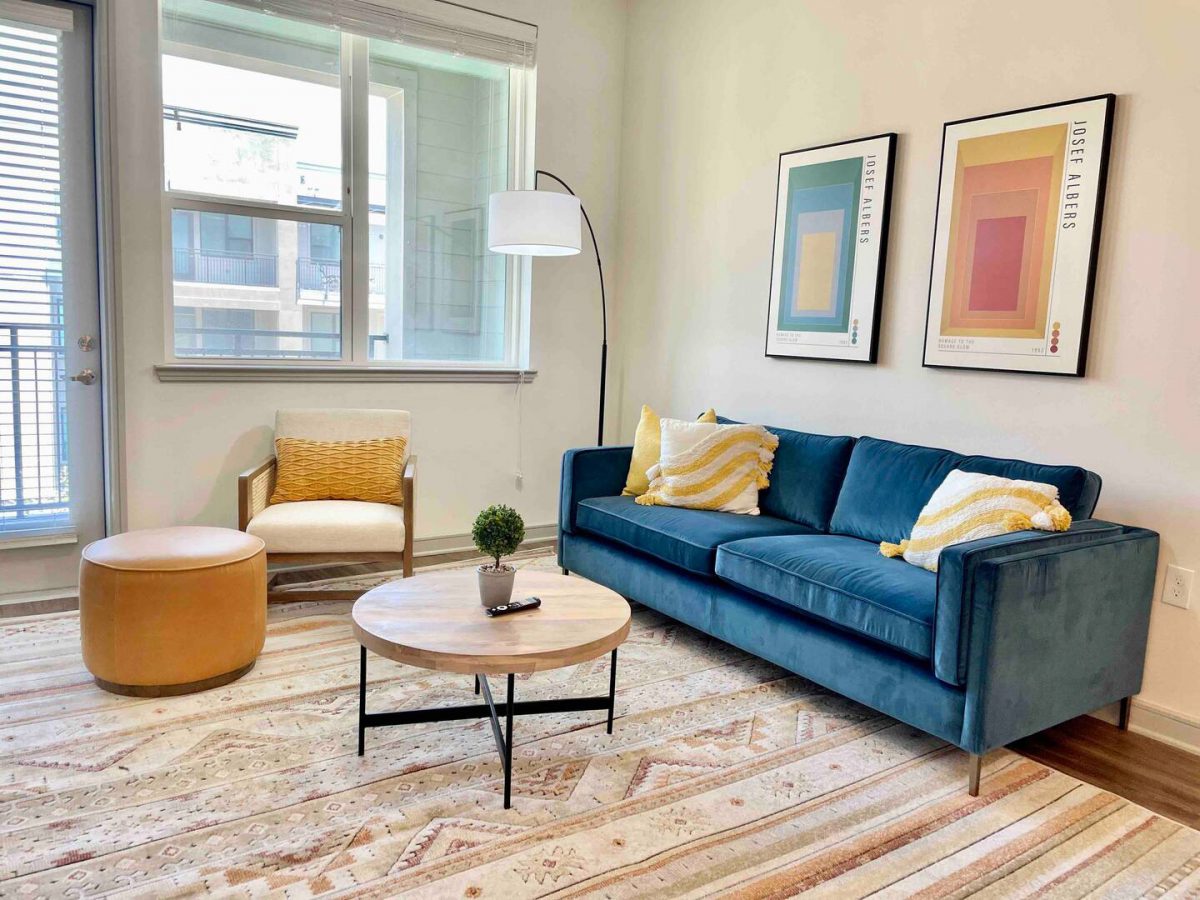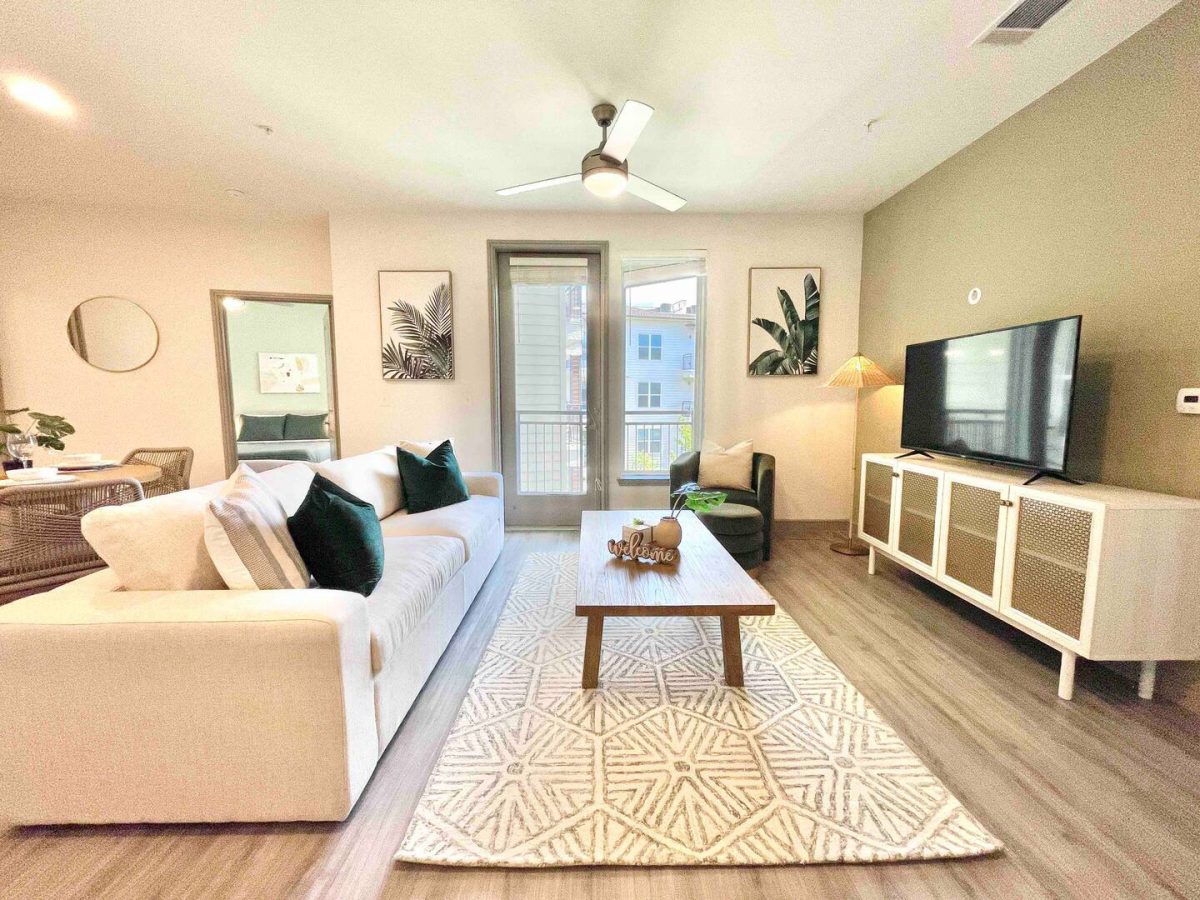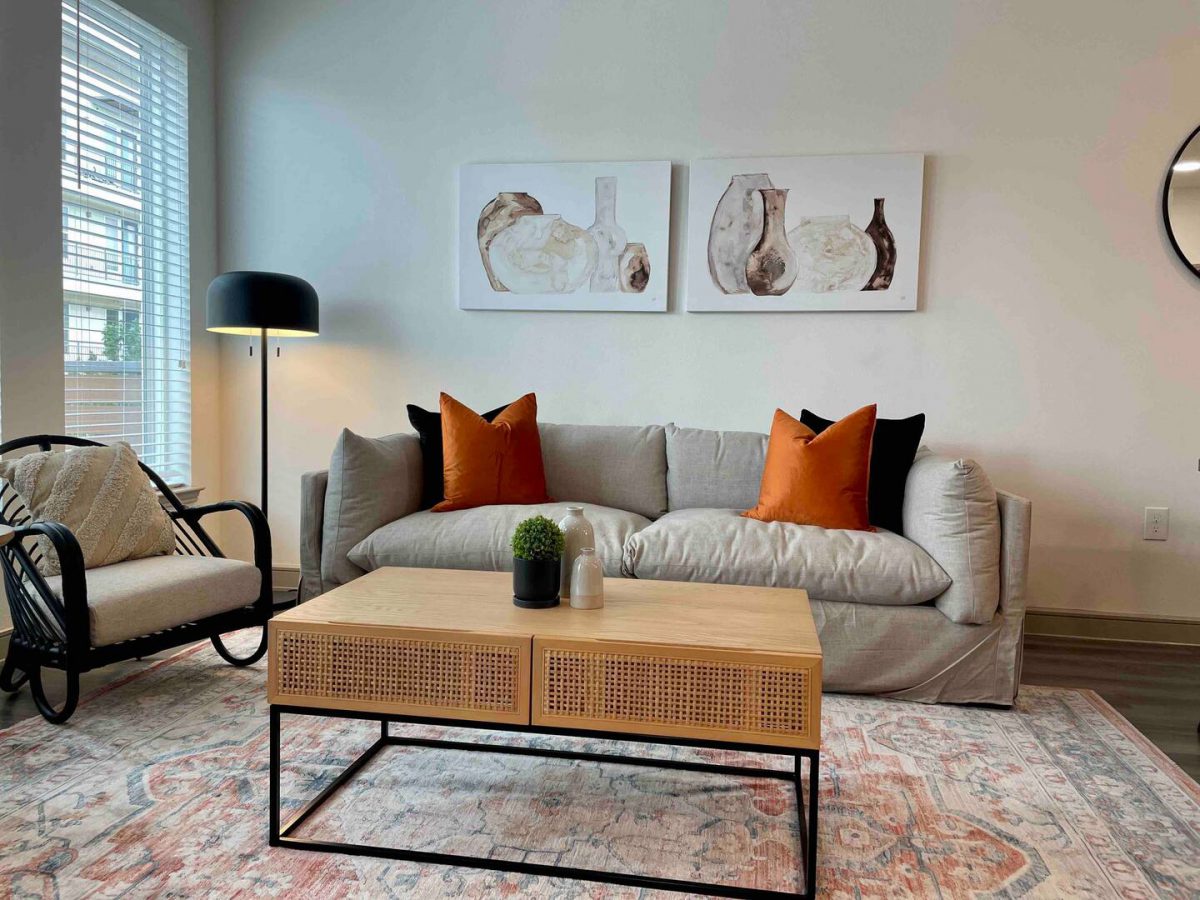 Jaden and Reese's Mountain Cabin Retreat
The communication was great throughout the entire process – from the initial design all the way to follow-up after the move-in and setup. We also appreciated how the designer was able to find great pieces within our budget and accommodate our change requests until we decided on a final design.
Jaden and Reese recently bought a vacation home located amongst the ski hills they love. They envision having many vacations with families and friends in the beautiful cabin that is 4 hours away from home. In between their vacation visits, they also want to make rental income to offset the costs of the property. They reached out to Furnishr to help design and furnish the entire cabin while they were under contract for this property. 
Project scope: 3-bedroom cabin
Project furnishing cost: $22k
Design process = 2 weeks with 3 revisions
Delivery = 4 weeks after design purchase
Installation = 6 hours with a delivery crew of 4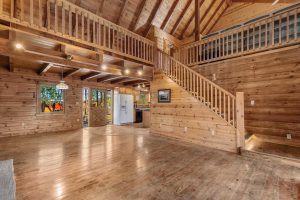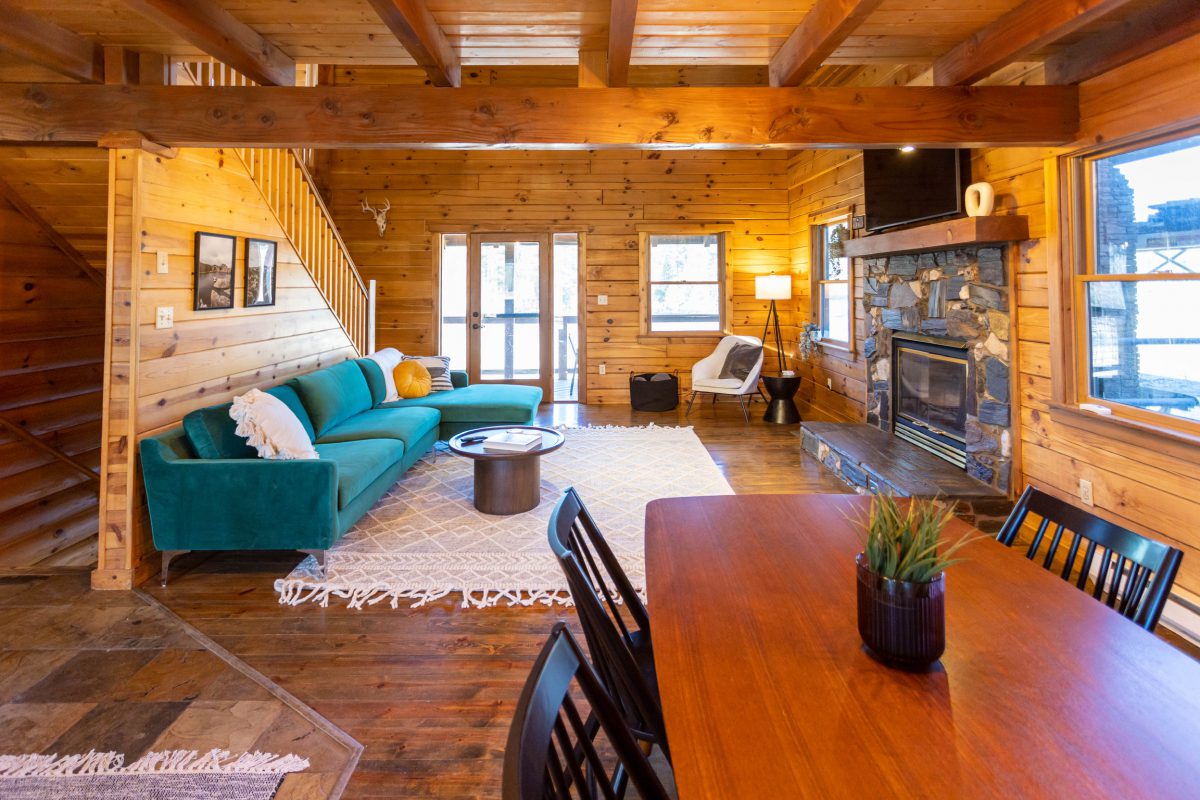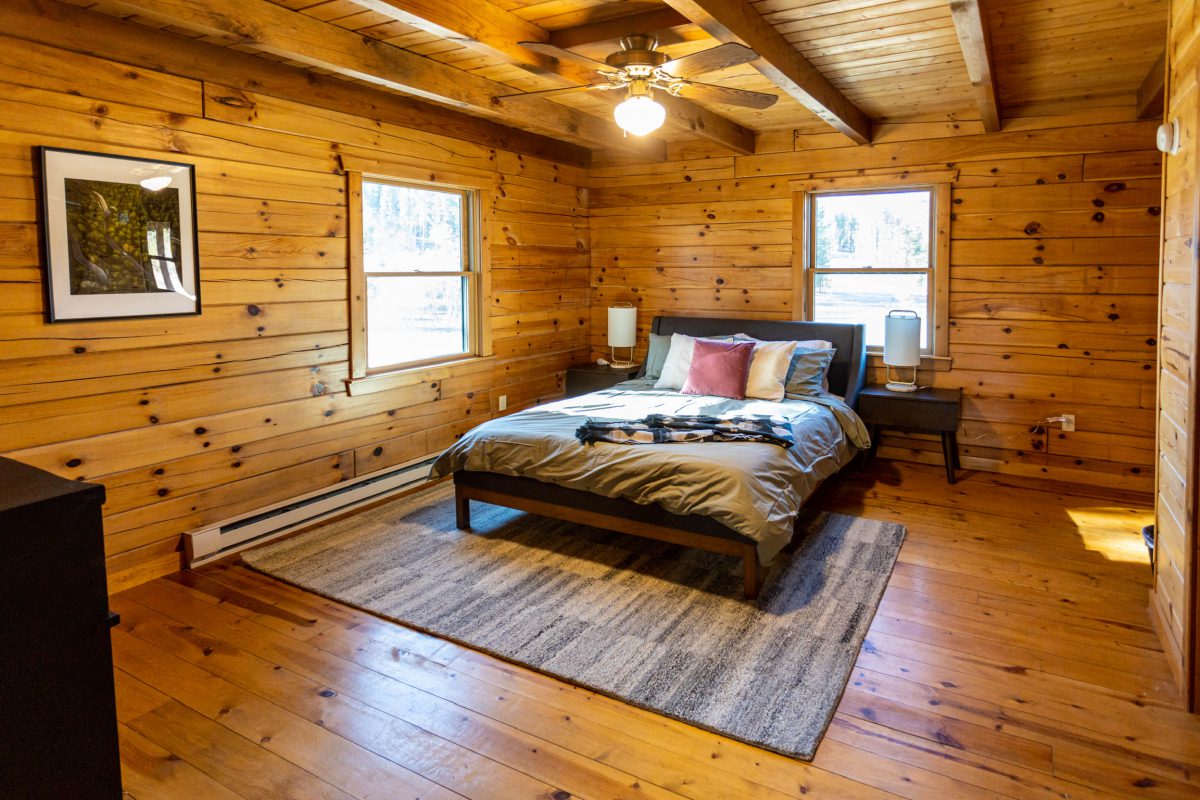 Elyse's Elegant Living Room
Every piece of furniture I got is elegant and high-quality! It was an easy process for me to see the whole room design and click into each product image to see more details.
Elyse is downsizing from a house to an apartment. She already has furniture for most of the rooms. However, her old living room furniture will be too big for the new apartment. Elyse came to Furnishr with the goal of furnishing the living room to fit her personal style and get products that align with her old furniture. 
Project scope: Apartment Living room 
Project furnishing cost: $10k
Design process = 1 week with 3 revisions
Delivery = 4 weeks after design purchase
Installation = 3 hours with a delivery crew of 2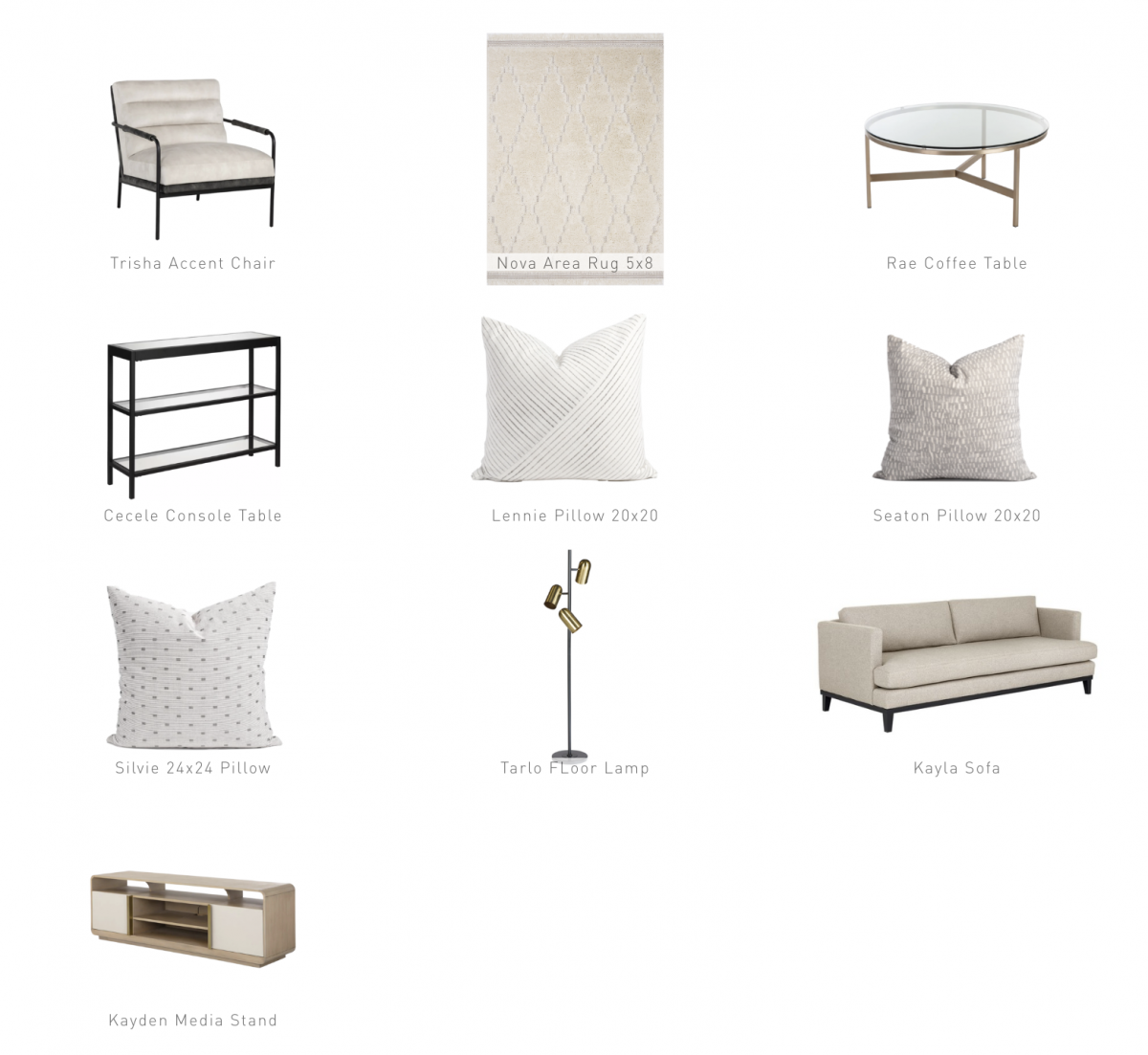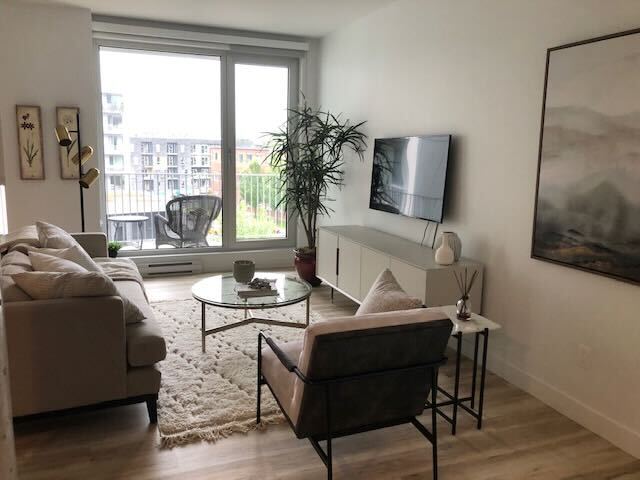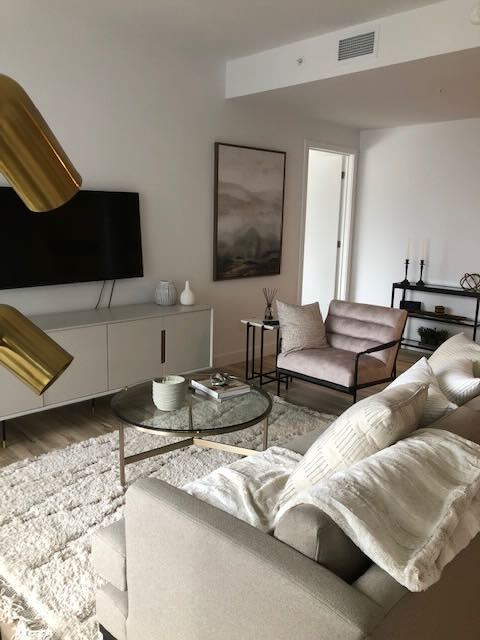 Start Your Furnishing Project Today
"Everyone I worked with was great and made it a smooth process. Helping every step of the way and taking in all of my feedback. In the end I have a beautiful apartment with quality pieces and hardly had to lift a finger",
Tom - Furnishr's customer