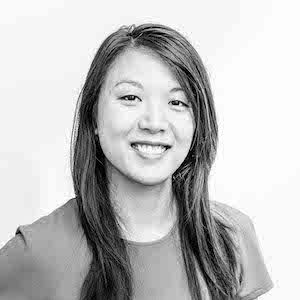 Our very own woman in tech, our CTO Karen Lau started her career as a programmer in Telecommunications after earning her Bachelors of Computer Science degree. She quickly climbed the corporate ladder and become one of the youngest portfolio managers for building Canada's Telco network. Like many people in their 20s, Karen found herself at a career crossroad. Deciding between business school and a completely different career, Karen decided to pursue her passion in Interior Design by going back to school and interning for other designers. Not long after diving into the interior design industry, Karen quickly saw an opportunity to create her own path and founded Furnishr, the turn-key solution for furnishing your home in one day.
Furnishr is an eCommerce platform that has custom curated furniture packages to choose from and has the logistics infrastructure set up to deliver and set up all the furniture in the purchased packages in the customer's home in one day in any city in North America.
Karen is a proud and active member in the NYC and Toronto startup ecosystems and is currently a mentor for Startup Institute helping new tech entrants find their ways in the tech industry. Here is a quick Q&A with Karen.


What's your background and how did you develop your career as a female entrepreneur?
I entered my corporate career as a programmer and then became a project manager. I spent 5 years solving engineering and people problems in complex environments. While hating my 9-to-5 job, I decided to attend night school to pursue my passion in interior design. As I learned more about this seemingly glamorous industry, I realized what a logistical chaos it is behind the scene. Any industry related to furniture needs a lot of automation to simplify the operational complexities. Nevertheless, nobody has cracked the code on how to deliver a beautiful room design to a customer's home easily. My technical background allowed me to quickly determine a few problems in the furnishing process that can be tackled by technology. The determination to bring nice and affordable furniture to people led me to start Furnishr.
What are your thoughts on being a woman in tech and startups?
Entrepreneurship can be a lonely path. Nobody truly understands your business and your challenges other than a handful of people, many of which are likely your colleagues. Being part of an entrepreneurial community definitely makes you feel that you're never alone. Being a female entrepreneur is harder than being a male entrepreneur simply because the community for women is smaller. As a female CTO, the odds of finding another female CTO are even smaller. In many occasions, I often feel like I'm trying to fit into a boys' club.
That said, being the gender minority does help you stand out. And since startup communities often host female-centric events that let women connect with one another, there is a relatively big and connected ecosystem for female entrepreneurs in NYC and members of this ecosystem are more engaged in helping one another.
What can be done to further promote female entrepreneurs and women in tech?
There has been a number of spotlights on female entrepreneurship. Business organizations need to continue to host women-centric events for women to connect with one another. Additionally, invite the men to join these women-centric discussions, especially when the topics are uncomfortable for men. It would also help to continue to celebrate the milestones for female-founded companies.
Why is it important that women grow, and develop into leadership roles within their organizations?
There needs to be more representations of women in leadership positions to normalize the terms like 'woman in tech' and 'woman founders'. Future generations should not have the perception that working women are the minority in any industry. In the meantime, women will keep doing what they do best. We'll deliver results and the results will speak for themselves. Supporters of women entrepreneurs should keep promoting these women's
work. We are 50% of the population. There's reason to say we are still a minority in the workforce.