When you move into a new home or relocate your home, you want to ensure your house can function all your daily needs and workflow. Keep reading for THREE easy tips and living room ideas on how to make your living room beautiful and functional.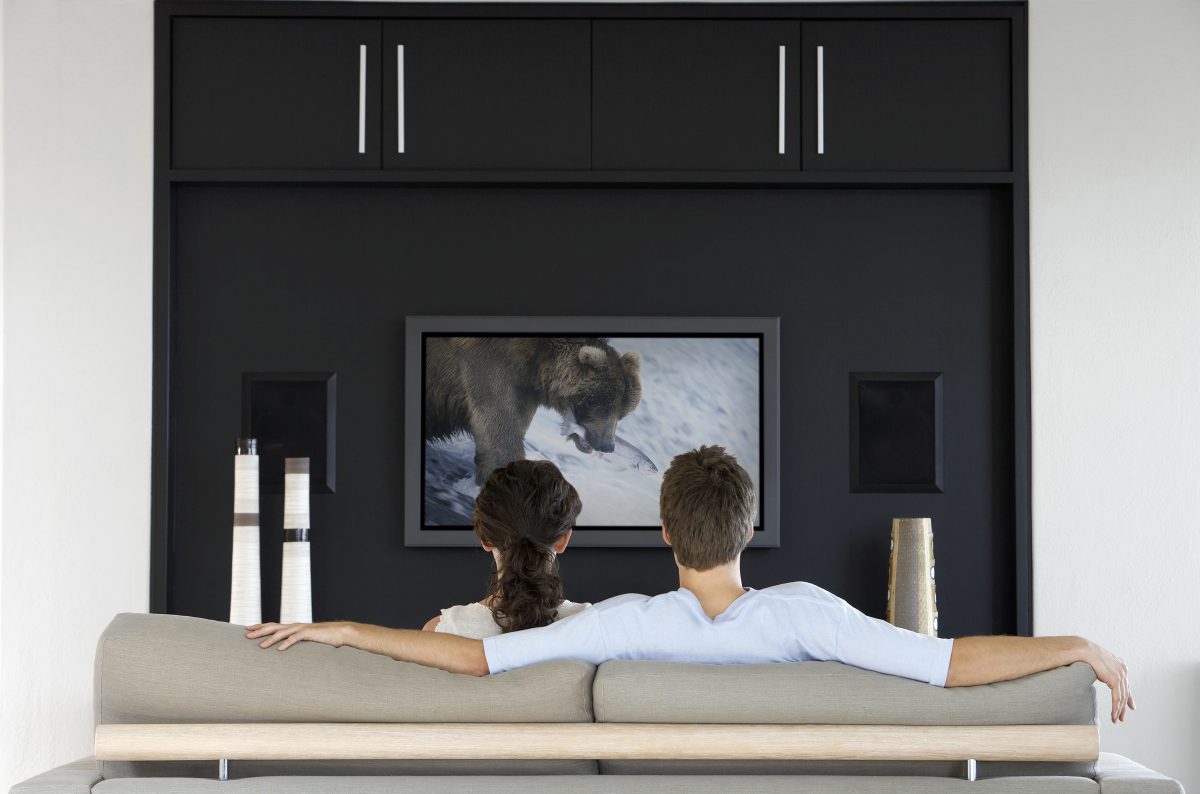 Keep Necessary, Wipe Away Unnecessary
When a home is cluttered and unorganized, it's hard to get anything done. 
 "LESS is MORE" is a concept originated by Mies van der Rohe, and it's main idea is simplicity. As you start to wipe away what you don't need, your mind becomes clear. Indeed, you will actually become more efficient than before!
Keeping a clean-up schedule will help keep your home fresh. In addition, if there are two people in the house, a clean-up routine becomes even more essential. You can take a fun perspective on this, and debate over things you do not want to keep. Moreover, you can always sell unnecessary furniture or clothes to a flea market and earn some pocket money. If you have kids, this can be a great way to get them involved and educate them about finances.
When you go out and shop for your house, keep in mind what is a need vs. what is nice to have. 
Don't let your house become one big storage warehouse! You should minimize your needs and maximize your space. DO NOT BUY IMPULSIVELY. A clean space makes you more productive, we promise!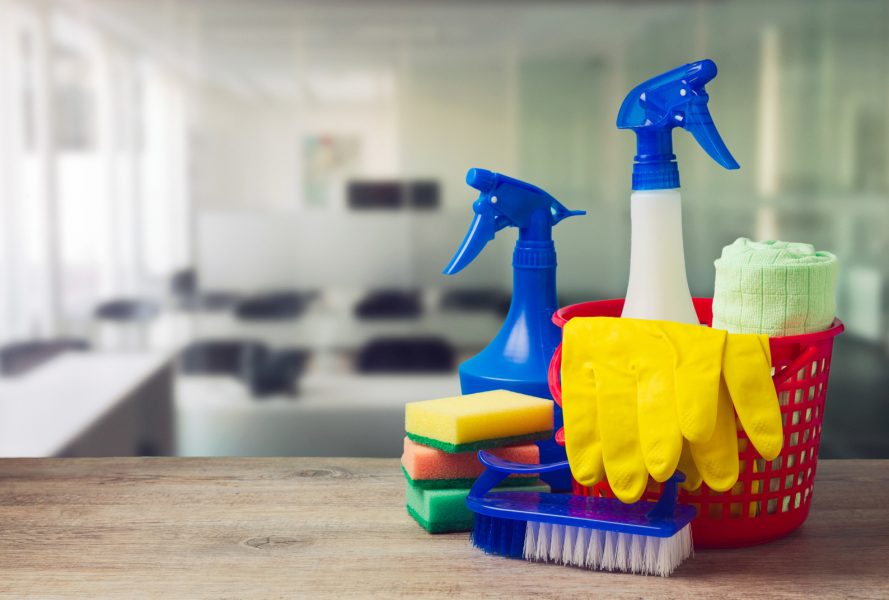 Multi-Functional Space
Storage is a primary consideration when designing a living room. It always seems like we never have enough storage space. But here's a way to solve this. 
Multi-functional furniture utilizes space maximally. If you have furniture that can be rearranged or that serves multiple purposes, this can help you freshen up your space regularly. Ottomans can have hidden storage containers, for example. Vertical storage like bookshelves are a great way to keep clutter off the floor.
Here are some tips for creating a multi-functional space:
Corners are usually wasted space. But there are so many clever corner storage solutions available! There are triangle-shaped corner shelves that can display knick knacks safely. You could install a small sliding closet unit to store a broom and mop. When you start looking for ways to use your corners for storage, you'll start to see how clean your space could be.
2. Utilize your ceiling space
Ceiling space can store stuff you do not use frequently. There are less pretty ways to do this, like hanging storage in a garage. But in a living room, you could look for a way to aesthetically display some of your favorite books or collections on a high up shelf. Hanging plants from the ceiling is a great way to make your living room feel more inviting and functional.
3. Sleek cabinets
Sleek cabinets make your home look elegant. Whether it's your TV cabinet or a side console, you should look for elegant cabinets to use in your living room. Something reflective can be a good choice, because it helps create the appearance of a larger space and reflects light.
4. Look for dual functionality of space
Double functions of a single space will increase your usability of the living room. Why not a living room that's also a dining room? Or a playroom? Or even a guest room, if you have a sofa bed couch? When you can have a multi-functional room, you can fit more activities inside the same size house. All without creating more clutter or needing more furniture.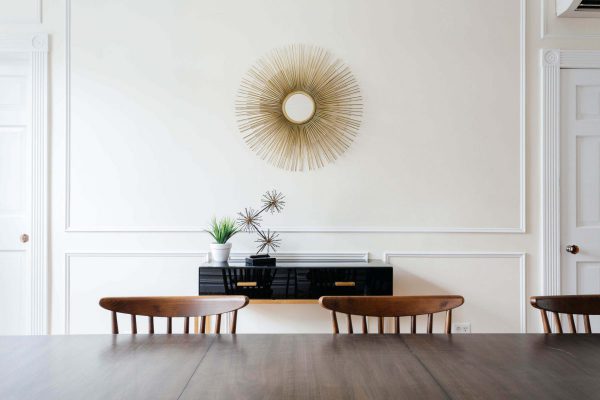 Nice Movement Flow
Your habits are the most important part of a home. So if you're not the sort of person who will rearrange furniture, then don't buy anything that requires it! If you like having a separate office space, then make sure you carve out a special nook away from the living room to store your laptop.
Movement flow is all about choosing furniture that works together. Your furniture and layout should support your habits (and your personality!). Soft, round edges can make a space feel comfortable and welcoming. On the other hand, sharp hard edges feel professional and mature. Think about how your layout can support your daily activities, and look for furniture that matches.
Additionally, color is a crucial design element for living rooms. 
Your living room is a balance of excitement and relaxation – sometimes you want to watch the football game, and sometimes you want to have a glass of wine with your partner. So, you should choose a color that balances these moods. Don't choose fire engine red because you'll find it difficult to relax! You only need to choose a basic color tone for your room. You can then create accents by using decorations of complementary colors. Once you pick your color scheme, you can also play with different textures or materials. 
At the end of the day, there is inspiration to be found everywhere!
Try looking at our look book for living room inspiration. Or search 'living room ideas' on Pinterest to look for layouts and color schemes that make you feel good. 
If you need some expert help, you can always book a free design consultation call with one of our designers. They'll give you some quick tips for transforming your living room. 
Happy furnishing!