1. Plan Ahead Like a Boss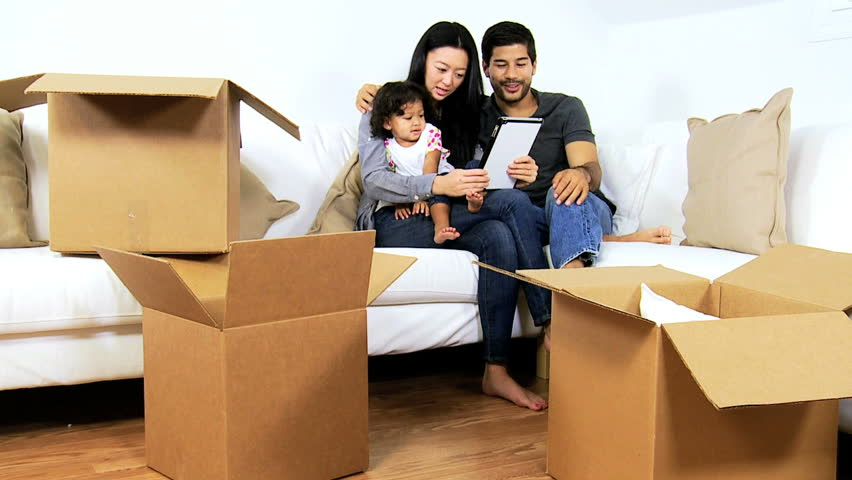 If you're moving in the winter, there are two major things you should consider planning around: the weather will be unpredictable, and you'll have fewer hours of daylight. So, check the weather reports religiously, but make a moving plan that is flexible! For instance, a sitter for your kids and board your pets. Schedule your move for a few days before you actually need to be out. And schedule it early, so you make the best use of daylight hours. Make sure the utilities will be turned on in your new place, so you don't arrive in the cold and dark. Have a strong flashlight or headlamp if you know you'll need to move into the night.
2. Bundle Up Your Stuff
Did you know that in cold weather, certain materials become more brittle and vulnerable to breaking? Therefore, if you're moving quite a long distance, you should pay extra attention to these objects because they'll likely be exposed to the cold for hours at a time. What kind of objects? Dishes and glassware are especially vulnerable in the cold. You can double wrap these items in bubble wrap or blankets for extra protection. Musical instruments, especially string instruments and wooden instruments, are also vulnerable to warping in rapid temperature changes. Wrap these carefully with insulated blankets.
3. Prepare Your House for Slush
Before moving day, spend a few hours preparing the inside and outside of your house for a wet move-out process. Start with the inside. You can buy plastic tarps from the hardware store, or you can buy some shower curtains from the dollar store. While you're out, grab some coffee or apple cider to keep you warm on moving day.
At home, lay down your plastic sheeting and secure it with tape. Make sure there's a protected path all the way from your front door to the kitchen and the bathroom. If you're keeping hydrated on your winter moving day (which you should be!), you don't want to find yourself negotiating a sudden urge to pee with the need to protect your security deposit. Make it easy to leave messy shoes on and still use the necessary. Keep a stack of old towels by the front door, to sop up puddles and to protect items from damp weather on their trip from your home to the van.
4. Work with Movers
We definitely recommend hiring a professional moving company if you're moving in the winter. Good companies will have trained their employees in safe moving procedures for slippery conditions. Plus, many companies have different rates for winter and summer. In other words, moving in the winter means that you're more likely to get a lower rate as well as your preferred date, since demand is lower in the winter. However, keep in mind that tipping is especially appreciated in wintertime. Why? Companies don't always pass their rates down to employees. Winter can be a miserable and even dangerous time to lift heavy boxes and drive a big moving van. Numb fingers, biting wind, and icy roads are all hazards of the job that deserve extra compensation!
That's all!
Moving to a new city? Check out these tips for making your new city feel like home.
Furnishing a new place? Look at this post on furnishing in order.
Do you have cats? Make sure you read our tips for moving with cats.
Planning a move across the country? Start with our comprehensive moving checklist.
And if you want a comprehensive cost breakdown of furnishing an apartment from scratch, this article's got you covered.