If you have acquired an investment property and want to turn it into a short-term rental and list it on Airbnb or VRBO, this is a guide to help you become a five-star host on any platform. 
In order to list your property on any short-term rental platforms, the first step is of course to furnish the entire unit to make it functional and comfortable for your guests, whether they are staying for a few days or a few months. 
If you haven't yet, use our furnishing cost calculator to estimate the budget you need to furnish your property with quality furniture. The best of the budget range you get is that all the design and heavy lifting will be done for you, if you work with Furnishr.
While we do see a high return on investment of short-term rental properties with an inviting feature image on the listing, creating a comfortable experience for your guests is the key offering you provide. Their stellar experience will be shared as a five-star review and that's also how you gain traffic from potential guests who are searching for a stay in your area. In this post, we have a complete furnishing guide that tells you what furniture is needed for each room. And to see how to get your listing to the top of Airbnb, read here.
Want us to furnish your short-term rental?
Submit your project request here.
Imagine The Most Pampering Vacation Experience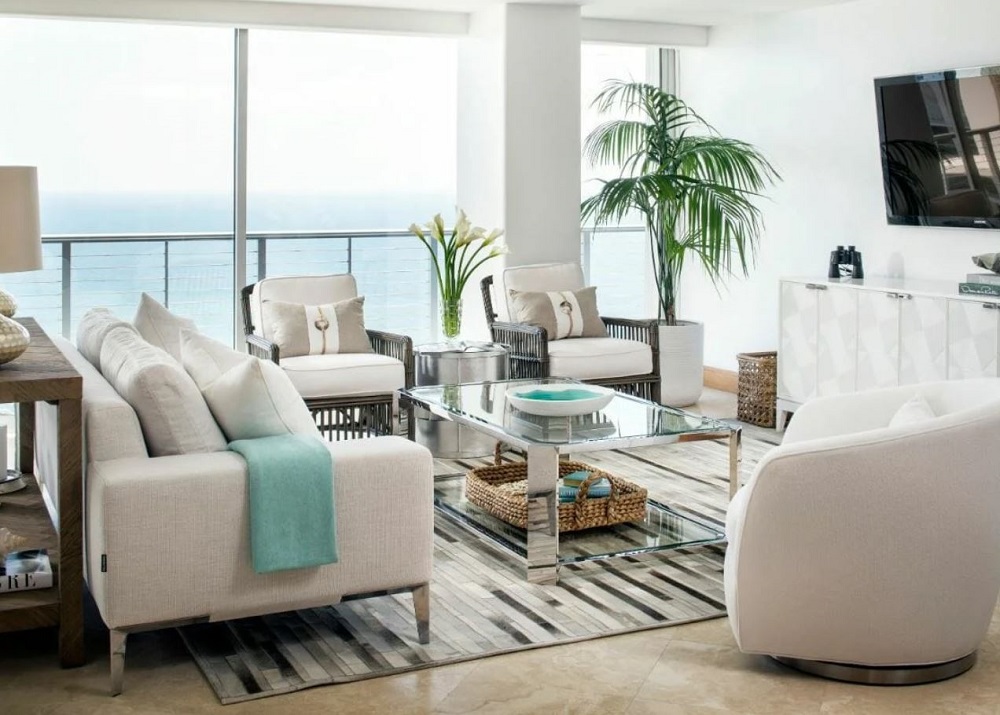 Quality interior design with premium furniture and decor certainly make a pleasant impression for any short-term rental. As the guests stay and use the space, it is the completeness of the everyday items that adds to the enjoyment of a vacation. 
Imagine your guest's night after a long day of touring or working in a world renowned hotel suite.  Can you replicate that experience or, even better, take it up a notch? Think about having a glass of wine after that long day – the glass should be spotlessly clean, all kinds of wine bottle openers should be handy, coasters? How about a cocktail table by the sofa so you can sink into it and have that first sip?  Imagining your guest's experiences can be as simple as that, but repeat for every little thing they would do in a vacation home.
Short-Term Rental Furnishing Checklist - By Room
Furnishr provides a "move-in kit" to all clients if they choose to add one. It includes all the non-furniture essentials needed to operate a short-term rental. The move-in kit is a simplified version of this complete short-term rental furnishing checklist.
Sufficient lighting
Blackout blinds or curtains
WiFi connection
Smoke detector for each floor
Ceiling fans
Airconditioner
Extension cords to access power outlets
Smart lock
Welcome door mat
Shoe rack
Furniture
Flatscreen smart TV
Streaming apps available on TV

Sound system
Pots and pans (8-piece or more)
Cooking utensils
Gourmet cooking knives
Cutting boards
Flatware set
Dinnerware
Drinking glasses
Wine glasses
Baking sheets
Mixing bowls
Measuring cups and spoons
Salt & pepper shaker
Corkscrew

Ice cube tray

Pot holders
Paper towel holder
Colander
Certified fire extinguisher
Coffee brewer
Blender
Dish cloths
Serving trays
Serving bowls
Serving utensils
Trash cans & recycling bins
Cocktail making supplies

Placemats

Storage containers (resusable)

 Dish drying rack
Salad spinner
Keurig coffee maker
Hand mixer
Crockpot / Instantpot
Toaster
Juice pitcher
Tea kettle
Meat thermometer
Kids utensils
Kids dinnerware
Waste baskets

Bath towels

Wash towels
Hand cloths
Bath mats
Hairdryer
Iron
Ironing board
Hangers for all closets
Broom & dustpan
Vacuum cleaner
Hamper
Mop & mop bucket
Toiletry holder

Toilet brushes
Sheet sets (3 per bed)
Duvet insert
Duvet cover
Pillows (2-4 per bed)
Mattress protector
Pillow protectors
Mirror
Luggage rack
Trash can