Planning a big move? The cost of furnishing a home from scratch might not be what you expect. Whether you're relocating for work or finally making the leap to live on your own, you have a lot to consider. Your moving budget has got to cover all those pesky move-in fees: the increased costs of rent, utilities, and internet.
This post takes you step-by-step through the entire process of how to furnish an apartment from scratch. We even use a real case study from to illustrates the common benefits and pitfalls of furnishing an apartment. 
Key Topics About The Cost Of Furnishing An Apartment
Where to start? The REAL cost of furnishing an apartment.
Let's break this down!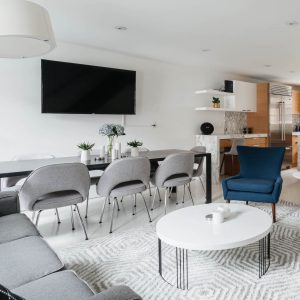 You're probably thinking, sofa, TV, mattress — easy! Shouldn't cost more than a couple hundred here and there. 
The truth is that you need more than just these three items to live an adult life. How your home is set up has a huge influence on your lifestyle and social life!
A truly upgraded and adult space should have a few more furnishings, such as an armchair, a coffee table, a dresser, sturdy and stylish dining set for entertaining to feel like a home. But we'll cover essential and bonus furnishings in a bit.
This guide will show you how to prevent a worst case scenario by avoiding the biggest moving mistake of all, which is UNDER-budgeting your furniture + move-in costs. 
 

1) Your Budget vs. Cost of Furnishing

To shed some light, we invited one of our recent customers, Lucy, to share her journey with us furnishing her studio apartment. Lucy Initially budgeted for $1,985 thinking this was enough. A few factors such as inflation, transport costs, labor and gas prices have gone up since Lucy last bought furniture in her college days. 

BELOW IS LUCY'S JOURNEY FOR BUDGETING:
Here, you can see our case study client Lucy's first draft of a moving budget. At this stage, she hopes to furnish her apartment from scratch for a total cost of $1,985 for her Studio Apartment. She ended up with an estimate of $3,076.75 even from IKEA!

When she started adding items to her virtual shopping cart, her total estimated cost came in OVER BUDGET by 55% ($3,076.75) — and that was just with IKEA furniture!

Even if you're a thoughtful planner like Lucy, you might be shocked by the total price of furnishing an apartment. But if you want to do it right, you need to ask yourself which kind of furniture you want. High-quality, stylish furniture that will last is a smart investment.
Okay, so what IS a reasonable budget for furnishing a studio or one-bedroom apartment?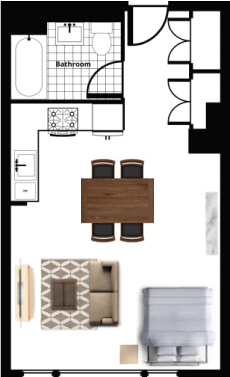 First, let's find high-quality furniture. You need to graduate from your IKEA days! The furniture in your new home should be stylish and high-quality, especially if you're making a big move or starting a new job.
The way you live is dictated by where you place the furniture. That's the beauty and power of interior design. If you place a chair by the window, you'll sit by the window and enjoy the view. If you use broken hand me downs, you'll never feel like an adult.
PRO TIP:
Plan your furnishing budget around high-quality basics.
We're going to review the 3 – 4 pieces of essential furniture for your living room, plus 3 essential pieces for your bedroom. Then we'll show you the cost breakdown of bare basic items for furnishing both a living room & bedroom.
2) Use our Furnishing Cost Calculator
We have built a calculator here to help figure out a reasonable budget that works for a home of a particular size. From a studio apartment to a 6-bedroom house, we've broken down the property by the typical rooms in it.
Keep in mind that the range is an estimate based on average room sizes. An "average room size" is still a subjective measurement. Ultimately, you want to see what is the most stylish design you can fit into your home. You will get to request a design proposal after using the calculator. 
3) Cost Breakdown Of Furnishing:
 Your New Living Room
Average Retail Cost to Furnish a Basic Living Room?
$2,050 – $3,150
Here's a breakdown of essential living room furniture (sofa + coffee table + floor lamp) and their typical retail costs. Remember, this is brand new furniture directly from the retailer.
ITEM ONE. Sofa + Accent Chair, or Sectional Sofa: $1,800-$2,600
Your layout determines your seating needs.
If you have a wide living space, use a 3-seater sofa and an accent chair to create a conversational seating arrangement. Generally, people don't like to sit next to each other in a sofa even if it's a wide one.  Therefore, adding an accent chair opposite to the sofa will create a conversational environment. 
Otherwise, if you have a small living space, use a sectional sofa. Remember, the smaller the space you have, the fewer pieces of furniture you should have!
ITEM TWO.
Coffee Table:

$120-$260
How do I choose a coffee table?: A coffee table provides a necessary surface area to place drinks and snacks. Many coffee table designs have additional storage. Try to use as much multi-functional furniture as possible!
Keep in mind that cost will increase as the piece shows more style and function. If you're excited about multi-purpose furniture, look for lift-top coffee tables that become workstations or dining tables.
Another thing to keep in mind for multi-purpose furniture is that most people get lazy in changing the configuration of the furniture, so make sure your multi-purpose furniture is easy to change into its different purposes.
ITEM THREE.
Floor Lamp:
$130-$290
This is a big one! Many apartments/homes don't come with ceiling lights. Whether you get much sunlight or not through the windows, you will need at least one floor lamp. Trust us on this one!
PRO TIP: Note the locations of all your outlets to help you plan your lighting scheme
Your total

cost to furnish a living room

will be between

 $2,050 – $3,150 if you use traditional retailers. Sticker shock? Here's a secret…

Here's a price comparison of how much cheaper your living room could be (on the right) if you buy from a direct furnishing company like Furnishr versus more expensive retailers like West Elm or Crate & Barrel (on the left side). These are the average prices for products with decent quality.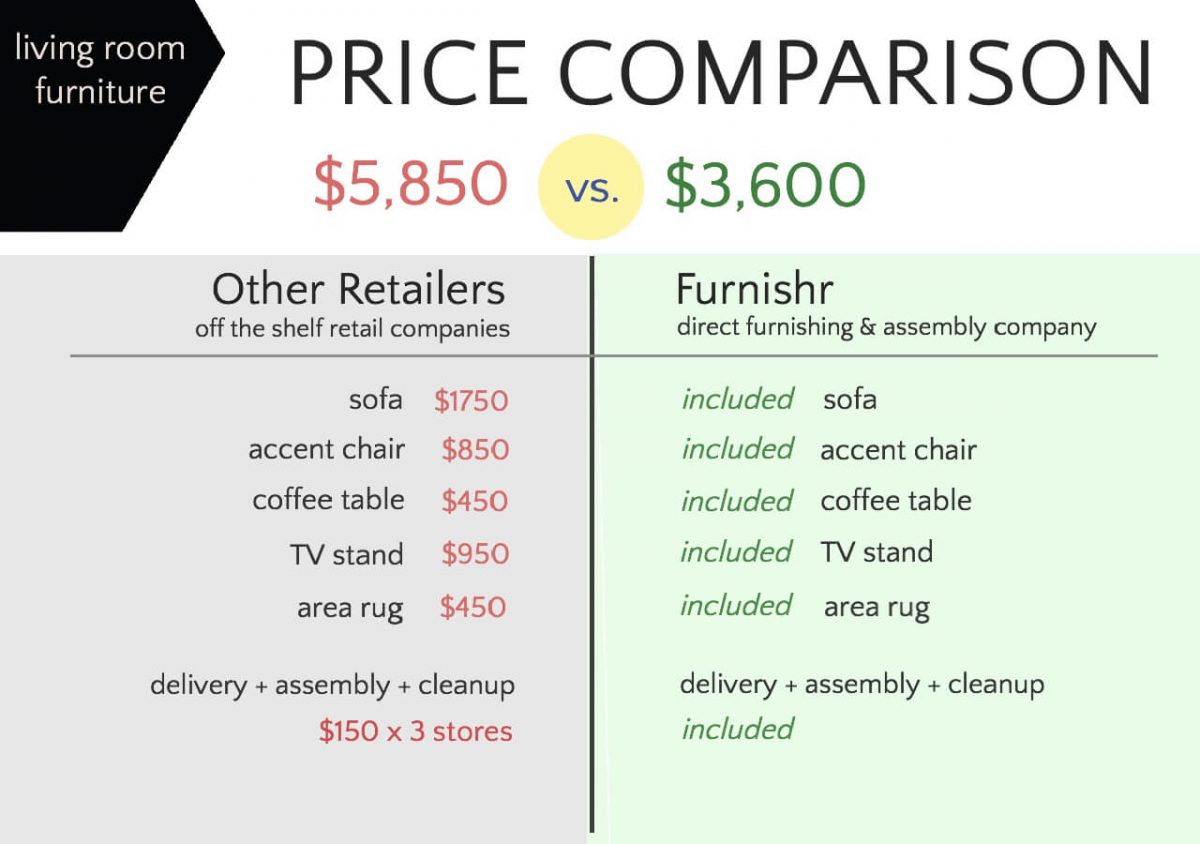 Cost Breakdown of Furnishing:
Basic Bedroom
Average Retail

Cost to Furnish

a

Basic

Bedroom? $880 – $2,300

Here's a breakdown of essential bedroom furniture (bed frame + mattress + nightstand) and their typical retail costs. 
Essential Bedroom Furniture and Typical Retail Costs
ITEM ONE.
Bed Frame:

$400-800
There are many options for bed frames, like storage drawers or lift-up under-bed storage. Again, the more storage, the more you'll pay.
A bed should be made to last, so consider it a key investment piece. 
A nice headboard can also serve as a statement design item in the bedroom, make sure you love the headboard!
ITEM TWO. 
Mattress:

 $300-1200
A good mattress is the key to a good night's sleep, so definitely don't skimp here either.
There are many different kinds, like memory foam and spring mattresses. 
Choose a mattress (and bed) size that fits properly in your bedroom. Remember that you need enough space to move around the room comfortably. 
Make sure your mattress is at least 8″ thick to ensure all the foams and padding are thick and high-quality.
ITEM THREE. 
Nightstand(s)

: $180-300 each
You need at least one surface area next to the bed for a table lamp, an alarm clock, your phone or a book.
Nightstand sizes vary. Pick one that fits with the size of your bedroom, and also that will fit everything you typically keep beside your bed.
If your bed is not against a wall (or window), use two nightstands (one for each side of the bed) to create a symmetrical look
Cost of Furnishing – Bedroom Furniture Price Comparison:
Retailer Vs Furnisher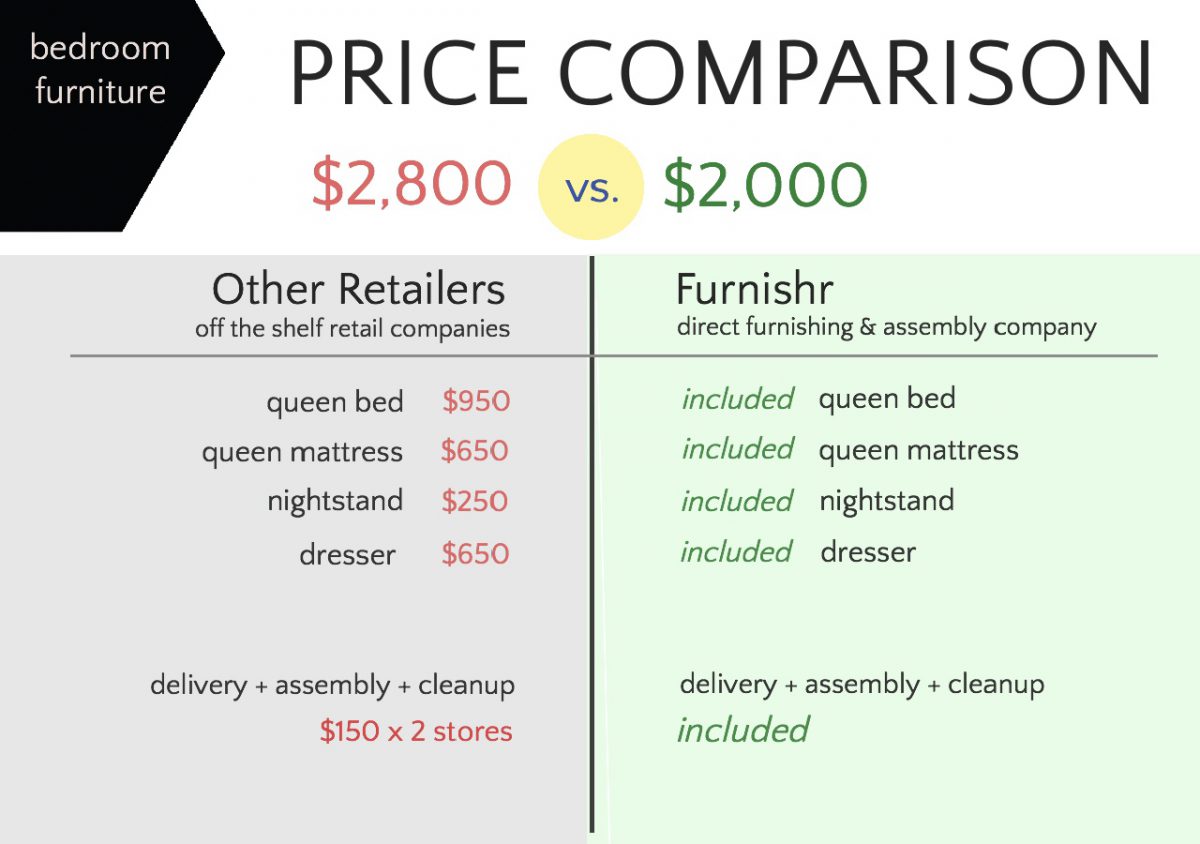 4) Now for that "Designed" look.
Now you know how to budget for the essentials when furnishing an apartment from scratch. Let's level up, in this section, we'll cover the items that can transform a house into a home.
These items are optional, but they definitely level up your space in terms of usability and aesthetic appeal. – You definitely want to avoid a mismatched set of furniture in your home.
Non-Essential Furniture and Their Typical Retail Costs
Here's what our interior design team recommends for optional, bonus furnishings.

ITEM ONE. TV Stand (or Sideboard): $400-700

For small spaces, a TV stand can be the only storage piece you have. Because of this, invest in one with ample storage compartments.

However, if space is really limited, do without the TV stand. Get a storage coffee table instead and mount the TV onto the wall.

ITEM TWO.
Side Table(s):

$100-200

each
Give yourself more places to put lamps, glasses, and decor items!
Each side table should be 

at least 18″ wide to hold everything safely

. You need room for a few small knick knacks, and several drinking glasses.
ITEM THREE.
Area Rug:

$290-500

(depending on size)
The standard size is 5×8′, then the next size up is 8×10′.

In living rooms, 

the rug size should be proportional to the size of your living area. Measure your sofa and coffee table and make sure both front legs of your sofa can be on the rug. If your coffee table is centered on the rug, have 

at least 18″ of walkway 

between the coffee table and any surrounding furniture.

For bedrooms

, the rug should be near the foot of the bed with at least 30% of the rug under the bed. Just like in the living room, both legs of the bed should fit comfortably on top of the rug.

Bedroom rugs should be gentle, both in texture and color.

 You want to feel softness on your feet every morning when you get out of bed. You also want to see enough of the rug so you can really appreciate the patterns and colors on it!
ITEM FOUR. Dresser: $400-800
A dresser should have at least two drawers.

In small bedrooms, you could use a small chest of drawers to serve as your nightstand

. This saves you the cost of a nightstand and saves space while providing more drawers for storage.
If your budget and/or space are limited, that's okay!
Just make sure that you have covered the 3 – 4 pieces of essential furniture for both your living room and bedroom. The rest can follow later. It takes time to furnish a space from scratch if you're doing it yourself.
To review, here are the cost breakdowns of living room / bedroom, and essential / nonessential furniture for your new place:
• Total costs for essential living room furniture will be: $2,050 to $3,150
• Total costs for essential bedroom furniture will be: $880 to $2,300. 

• Total costs for nonessential furnishings will be: $1,190 to $2,200.
5) Summary – TLDR:
OVERALL FURNITURE costs for JUST ESSENTIALS:  $2,930 to $5,450. 
OVERALL FURNITURE costs for ESSENTIALS + NONESSENTIALS: $4,100 to $7,600.

Furnishing a Studio apartment with traditional retailers will cost between USD $2,930-$5,450 for essential items. With Furnishr it will cost USD $2,000 – $5,600 for essential items AND additional items that will give you the "Designed Look" you're seeking. Furnishr delivers, assembles & removes garbage free of charge.
| Living Room Essentials | Bedroom Essentials | Bonus Items |
| --- | --- | --- |
| Sofa $1800 – 2500 | Bed $400 – 800 | TV Stand / Sideboard $400 – 650 |
| Coffee Table $120 – 260 | Mattress $300 – 1200 | Side Table(s) $100 – 200 each |
| Floor Lamp $130 – 290 | Nightstand(s) $180 – 300 | Area Rug $280 – 480 |
|   |   | Dresser $400 – 800 |
| $2,050 to $3,150 | $880 to $2,300 | $1,180 to $2,130 |
6) Don't Forget the Time & Hassle of Moving!
Remember our case study, Lucy? All she wanted to do was prepare for her new job. But there are additional time and energy costs associated with furnishing.
DELIVERIES
How much is your time really worth? What is your plan for handling furniture?
You could rent a truck or get some friends to help you with the moving, setup and cleaning. You could also get it delivered in multiple shipments. You will need to coordinate each delivery with your new building, and remember to book the service elevator.
Did you know most furniture stores can't guarantee your furniture will arrive all at once? 
And your delivery costs could range from $150 to $300 per item per store. 
Before you buy, remember that most delivery services drop off items on different days, and many don't include assembly. 
ASSEMBLY
Once you finally have all your unassembled furniture, then you have to assemble it. Doing it yourself is time consuming, and hiring a handyman to assemble your furniture can cost you an additional $30-50/hour. And when assembly is done, what about the boxes and clean up? You would have to cut up the boxes or fold them down in order to fit them into your building's recycling bins.
But there is an easier way.
Ultimately, Lucy found a way to furnish her apartment completely from scratch and all in a single day, with no need to assemble anything or clean up.
You don't need to take vacation days to stay home and wait for multiple furniture deliveries!
Your new job is starting soon, and your official move-in day is rapidly approaching! You know what you want your new apartment to look like. You're feeling ready. Well, almost.
How can you make this move easy for your future self? Your future self probably wants to start a new adventure without the stress and anxiety of managing all this annoying moving stuff. We've got your back.
Ready to see how Lucy solved all her moving & furnishing difficulties with a single, comprehensive solution?
7) CASE STUDY: Lucy's Studio
Lucy ended up using Furnishr and purchased a comprehensive furnishing package, completely avoiding the stress of furnishing her studio apartment alone. She spent a few minutes gathering accurate measurements of her new space, and then took a brief style quiz for her designer.
She was paired with Elle, one of Furnishr's dedicated designers. Together they chose the perfect items to fit Lucy's budget and her style preferences.
Size of Lucy's studio: 350 square feet
Lucy's furnishing budget: $2,900-3,200 USD
Lucy's living space is small, but it's a good rectangular space that can easily be segmented into a living room and separate sleeping area.
Just 15 days after placing her order, every single piece was delivered and set up in Lucy's studio, all in a single day.
Here's how Lucy furnished her studio, from empty room to mood board to finished and styled!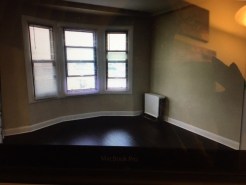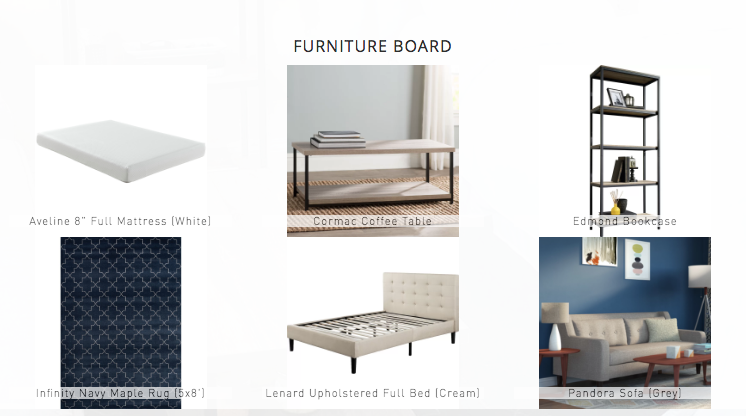 Lucy received all the above items in her $2999 USD Furnishr package. She was super happy to pay for a comprehensive service and save time and money on the furniture, delivery, and assembly.
"I can't believe I furnished the whole apartment for just $3000 without doing any work.The transformation was miraculous!"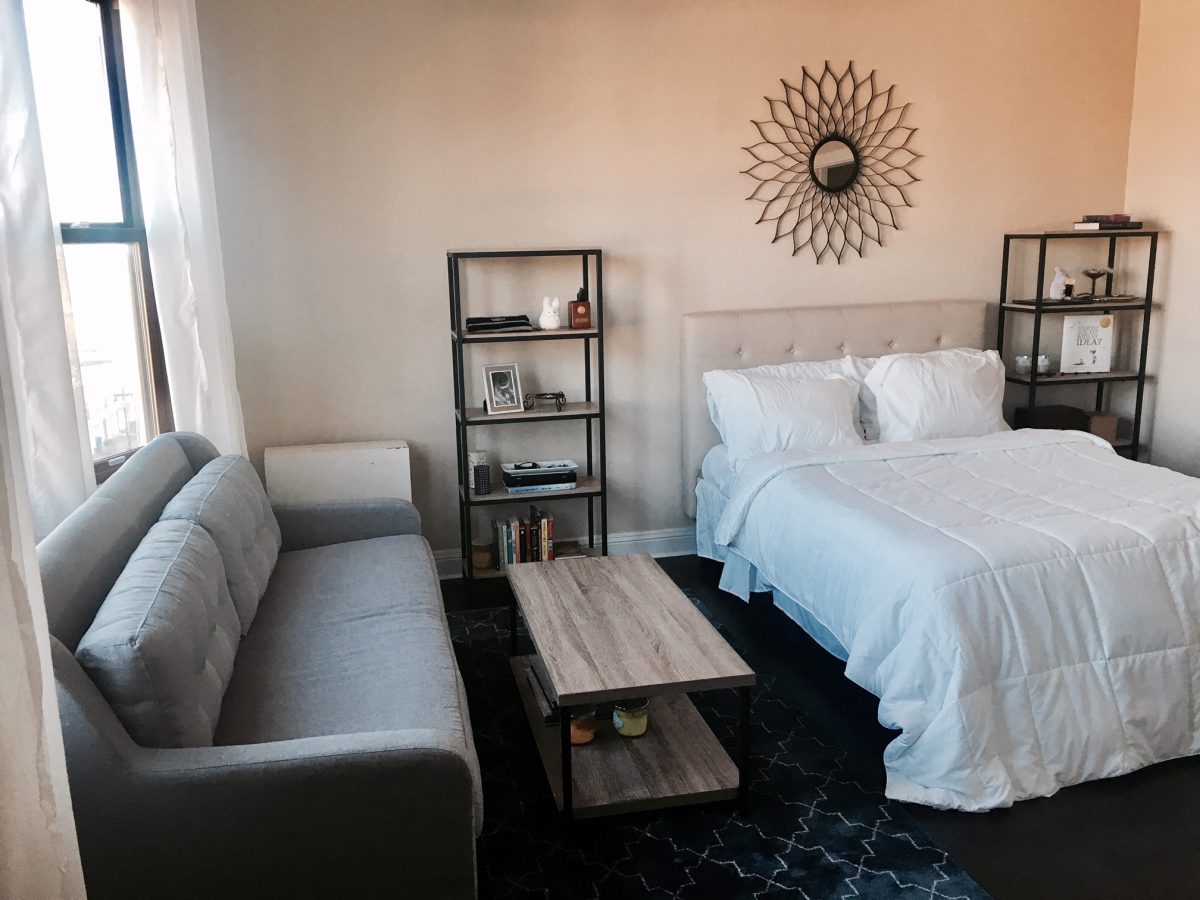 The biggest lesson? Lucy realized her time is actually worth more than a bit of savings, especially in the midst of a big life change. Maybe it was on moving day that somebody coined the phrase 'Time is money!'
Moving and furnishing an empty apartment is no walk in the park, but Furnishr can make it easier.
SUMMARY of the best ways to furnish your space:
First, save money by furnishing with a single company. The retail costs of Lucy's furniture would have been at least 20% more if she went elsewhere.
Second, collaborate with a trained designer to save time and prevent mistakes. Lucy got the added benefit of working with a trained interior design consultant to create her perfect apartment, wrapped into the cost of finding furniture. There are a lot of surprising hidden perks to working with an interior design consultant.
If you are planning a move, bookmark this page and get a custom proposal for furnishing your own space. (It's right over there, where it says "Get Started" —>).
Furnishr wants to help you save time and create a nicely furnished home with high-quality furnishings.
Our goal is to make your move easy, wherever your next adventure takes you. So do right by your future self, and go check out your options to Get A Custom Design ASAP.
Good luck!
Want us to furnish your apartment?
Complete a design request and we will show you design packages that fit you!